'CNN Quiz Show' promo reveals peek at set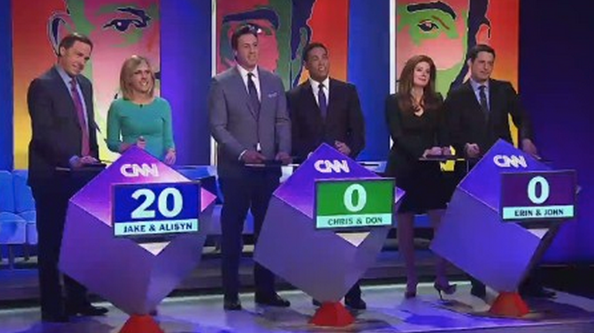 CNN has begun airing promos for its rumored news quiz show that give a glimpse at what the show's set will look like. The design was created by Clickspring Design and lit by The Lighting Design Group and Senior Lighting Designer Niel Galen and Lighting Designer Dan Roussea.
The show, which is being promoted as a one-time President's Day special for now but could become a regular feature is titled, quite unimaginatively, "CNN Quiz Show."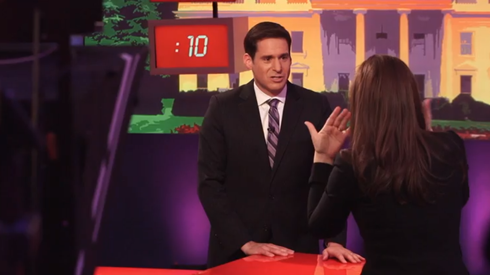 Not surprisingly, the show features three standing positions for the "contestants" (in this case CNN anchors playing for charity). The contestants, grouped into teams of two, stand behind a cube that's balanced on the floor on one corner, where's it's secured with a red pyramid.
A monotone CNN logo appears at the apex of the cube, while a small flat screen mounted on the front features the team member names and score.
Behind the contestant lecterns is a low padded bench-style seat.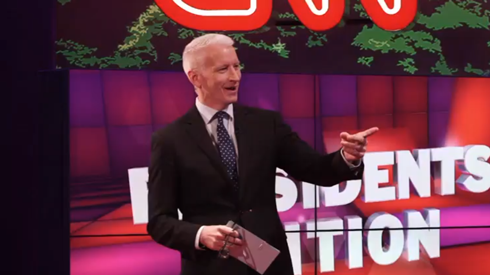 Host Anderson Cooper, meanwhile, is shown against a video wall.
The set also includes stylized printed graphics behind the contestants and elsewhere on the set.