Leading media companies join SPROCKIT to collaborate with startups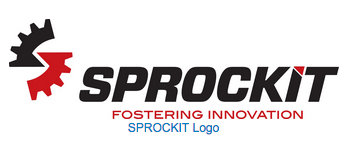 NAB Show today announced that Graham Media Group, Media General, Meredith, Pearl TV, Raycom Media and the E.W. Scripps Company will participate in the third annual SPROCKIT program as corporate members. These new 2015 corporate members will join AARP, Comcast, Cox Media, Disney/ABC Television Group, Gannett Broadcasting, Google, Hearst Television and Univision Communications Inc., which are returning as SPROCKIT corporate members again this year.
SPROCKIT helps media and entertainment companies navigate the constantly changing landscape of new technologies and consumer media consumption habits by facilitating relationships with industry-vetted entrepreneurs who have developed solutions for current industry trends.
"This is Univision's second year participating as a corporate member with SPROCKIT, and I'm pleased to have the chance to meet and interact with another strong group of emerging companies," said Kevin Cuddihy, president of Local Media at Univision Communications Inc. "The industry needs to continue to innovate as it relates to programmatic advertising and new ways to deliver content to customers, and SPROCKIT helps to solve that challenge by hand-picking and facilitating connections with the entrepreneurs with solutions for the same industry problems we're trying to solve."
Now in its third year, SPROCKIT will once again begin with a showcase and series of meetings and presentations at NAB Show 2015, the world's largest media and entertainment event. The program will continue through SPROCKIT Sync, an exclusive community that meets three times a year in private day-long meetings in Silicon Valley, New York and Los Angeles.
Industry leaders will hand-select up to 30 emerging companies to participate in SPROCKIT's 2015 program based on their potential to disrupt the market and offer solutions to challenges faced by media and entertainment professionals. Earlier this month, SPROCKIT announced the first 10 companies participating in this year's program who have developed solutions in areas such as content delivery, data analytics, advertising and more.
Since its launch in 2013, dozens of emerging companies have participated in SPROCKIT and experienced rapid growth, including successful funding rounds, partnerships and even acquisitions involving SPROCKIT corporate members, including:
"It's exciting to see the successes that these emerging companies have achieved as a result of their participation in SPROCKIT and the knowledge and new solutions that corporate members have obtained," said Gordon Smith, president and CEO of the National Association of Broadcasters (NAB). "New trends in technology will continue to shape media and entertainment, and this kind of collaboration is vital to helping the industry thrive."
"Our corporate members play an integral part in making SPROCKIT the premiere showcase of new innovations and solutions that can advance and strengthen the industry," said Harry Glazer, founder and CEO of SPROCKIT. "We're always looking for new members and partners who can bring something different to the table because building a bigger and increasingly diverse SPROCKIT community will only help move the industry forward."
SPROCKIT is created in partnership with World Series of Startups, LLC and NAB. SPROCKIT corporate members include: AARP, Comcast, Cox Media, Disney/ABC Television Group, Gannett Broadcasting, Google, Graham Media Group, Hearst Television, Media General, Meredith, Pearl TV, Raycom Media, E.W. Scripps, and Univision Communications Inc. SPROCKIT supporters include: Angel Capital Association, Boston Consulting Group, Entertainment Technology Center (ETC) at USC, Ernst & Young, Interactive Television Alliance, Irving Group, Kelley Drye & Warren LLP, mediaX at Stanford University, National Venture Capital Association, New Amsterdam Media, New Vantage Group, SmithGeiger and Springboard Enterprises.