We found one place NBC forgot to remove Williams' name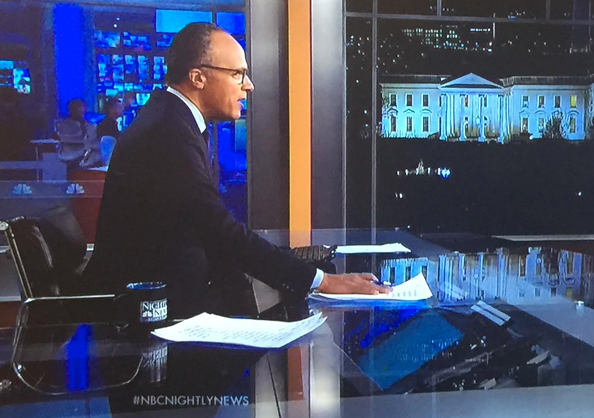 Although NBC News' graphics department made quick work of removing Brian Williams' name from anything that would show up on air, at least one instance still appeared on the "NBC Nightly News" set Wednesday evening — on substitute anchor Lester Holt's mug.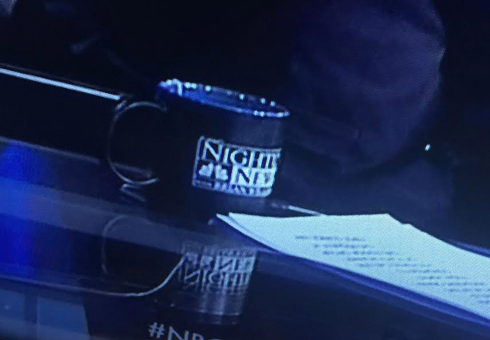 During the first block, when Holt and NBC News Political Director and Moderator of "Meet the Press" Chuck Todd were discussing the news from the White House, the network cut to a wide shot and a black mug was visible to Holt's side. Upon closer inspection, you can see Williams' name on it.
Apparently, Holt, whose name is on the weekend edition of "Nightly News" title card, doesn't have his own mugs.
NBC had removed Williams' name from the show's open, on-set graphics and social media profile pages.
Does NBC have replacement mugs on rush order? Or maybe this is a subtle show of support (or defiance)?