'Nightly News' removes Williams' name from open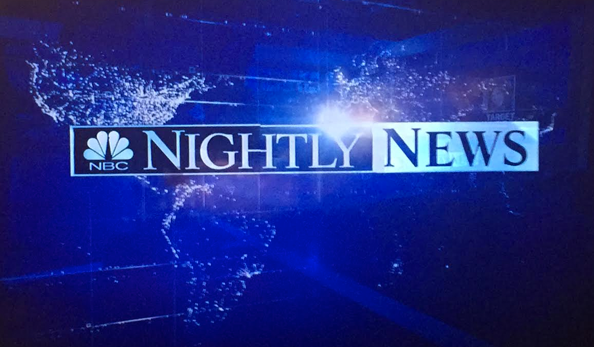 For its first broadcast sans Brian Williams, the "NBC Nightly News" open now forgoes using an anchor's name completely.
The newscast, which is being helmed by Lester Holt during Williams' planned six month suspension, also lost actor Michael Douglas as its voiceover.
The animated open now simply reads "NBC Nightly News" while the announcer says "From NBC News world headquarters in New York, this is 'NBC Nightly News.' Reporting tonight: Lester Holt."
In addition to the open, the network has also removed Williams' name from the on-set graphics, including on the front of the anchor desk and the smaller monitors behind the guest debrief shot.
It's interesting to note the show's logo without the anchor name has a certain flair of simplicity and elegance — likely thanks to the decluttering caused by removing the extra letters.