The ice desks cometh … again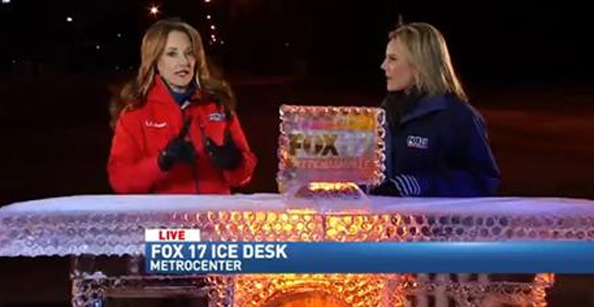 Two Sinclair stations, WGME-TV in Portland, Maine and WZTV-TV in Nashville, are proving that the ice anchor desk is one idea that just won't go away.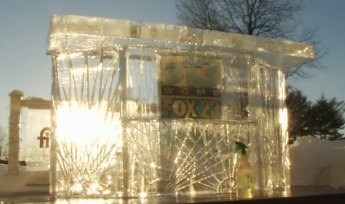 The stations, both owned by Sinclair, constructed outdoor desks made by local ice sculptors that also boasted their logos frozen into the structure.
Last year saw Cleveland's WKYC-TV create one, while WSYX-TV in Columbus created an ice chroma key wall. Then, over the summer, Portland, Oregon's KATU-TV created one to show how hot it was, with KPNX-TV in Phoenix following suit. WRAL-TV in Raleigh, meanwhile, created an anchor desk from sand to celebrate summer, while later that fall WRAL-TV built a desk from corn.
Since the cold weather looks like it's going to be around for a bit, expect more ice desk spottings in your future.