Raleigh station continues 'corny' trend of anchor desks made from unusual materials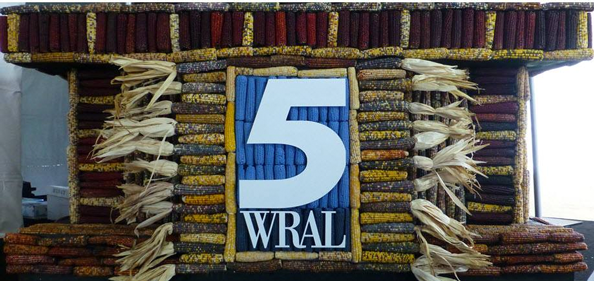 We've already seen an ice anchor desk (again and again and again), a trend that segued into a sand desk — so now, from the same station that brought you the latter, it's time for a corn anchor desk.
WRAL-TV, the CBS affiliate in Raleigh, has created an anchor desk made from corn.
The desk includes a mix of multicolored corns that are stacked and layered in a variety of methods to create horizontal and vertical banding. Behind the station's (non-corn) number and call signs are blue ears of corn (we wonder if the top, lighter blue is a dye or paint).
The desk has its own Twitter account and Facebook page.
The station is also running a contest to see who can guess how many ears of corn it took to build the desk.