Don Lemon interviews a llama on 'Llama Cam'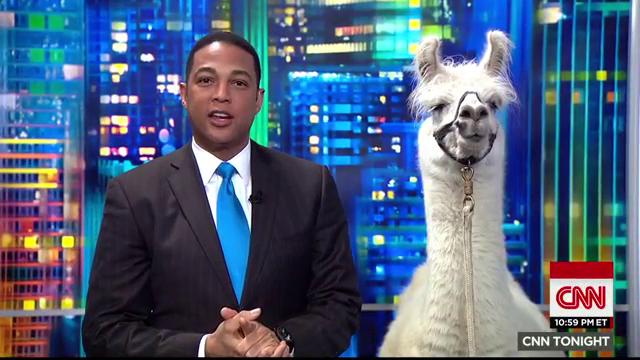 TV journalists sure scored some big exclusives this week.
First a South Carolina station interviewed a fictional cartoon character for a "news" story — and now CNN's Don Lemon has interviewed a llama.
In case you were completely oblivious yesterday (not that we would blame you), the Internet freaked out about two big "stories" Thursday — the color of a dress and a llama chase in Phoenix.
So, naturally, CNN thought it would make perfect sense to do an in-studio interview with a llama to get his (insightful, we're sure) opinion on the events of the day on "CNN Tonight." So, CNN brought in Pierre the llama, who has also appeared on "Saturday Night Live" (just like you'd expect of any guest of his caliber).
The show even proudly tweeted out a photo of Lemon and the Pierre.
[field name=iframe]
If that wasn't enough, the network also branded the camera shot as "Llama Cam" (as shown in this screen grab tweeted by ESPN writer Don Van Natta Jr.):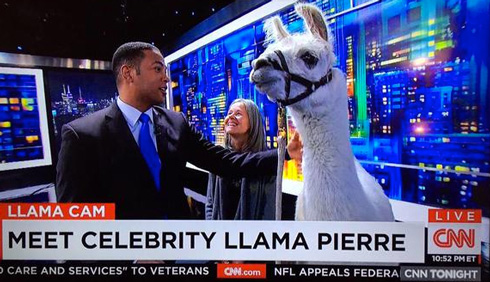 Indeed, "Llama Cam" was all over CNN's social networking sites as well:
[field name=iframe2]