ESPN debuts new Studio F in former home of 'SportsCenter'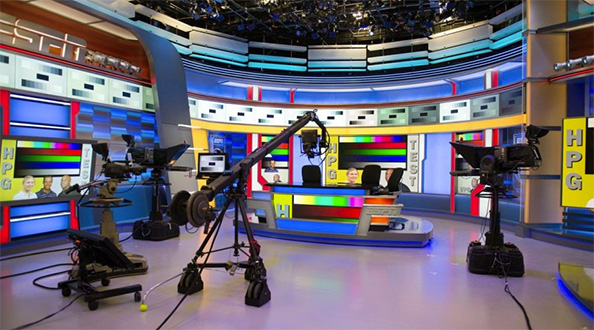 The former home of ESPN's "SportsCenter," Studio F in Digital Center 1, has a new set design that will serve multiple sports properties.
The studio will primarily serve as a "wrap" studio, where content is produced for airing before, during and after events in which highlights and analysis are provided.
"The new Studio F was designed to adapt to the challenges of incorporating multiple sports productions, each with a different look and animation package, into one studio," said Phil Skender, supervising director of the project. "To enhance the presentation and serve content, the studio offers functionality from a variety of areas including: the main desk, a touchscreen position and a side location that doubles as either a debate desk or an interview lounge."
The relaunched Studio F includes a touchscreen, 144 inch LED monitor, LED ticker and multiple backlit elements. Five separate areas are built into the design, allowing multiple presentation options for broadcasts, and a neutral color palette was used to allow for easy lighting changes.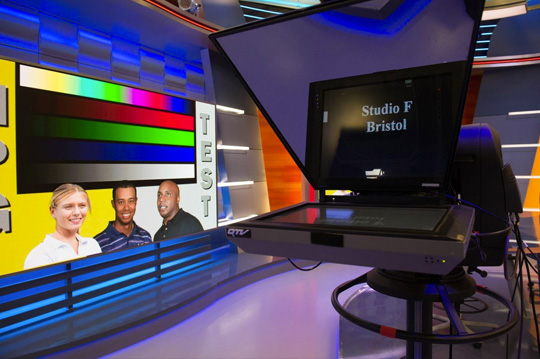 The set "combines modern design with the latest in display technology to create a clean broad stroke design that is capable of visually reinventing itself through lighting and video displays to offer each individual 'wraps' production a variety of possibilities," said Daniel Cunningham, art director at ESPN.