HLN debuts L.A. studio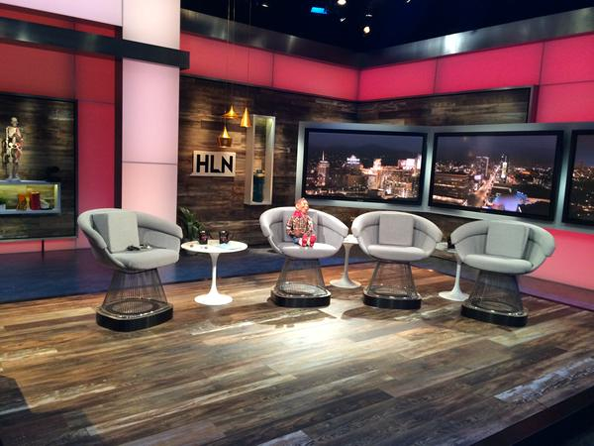 CNN's HLN has taken its new look to the West Coast.
The network completed a new set that mimics the look of the renovated Studio 7 in CNN Center in Atlanta in its Los Angeles studios. The project was designed by JHD Group.
The L.A. version of the set is a bit more heavy on the "chic-rustic" wood tones while being a bit lighter in the gray surfaces — and has a bit of a different take on color changing backlit walls.
The set also features an array of flat panel monitors arranged in a slight curve.
As for the creepy doll hanging out on the set, we have no words.