MLB Network prepares to debut Studio 21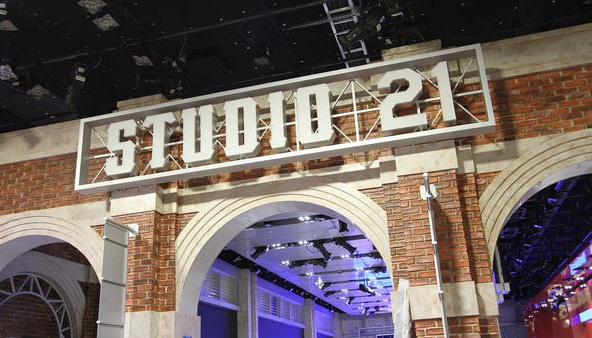 Subscribe to NewscastStudio's newsletter for the latest in broadcast design and engineering delivered to your inbox.
MLB's first pitch of the season is only days away, with it comes changes at its namesake, MLB Network.
Debuting Monday, the networks new 8,000 square foot Studio 21 will become home to three shows including "MLB Central," "MLB Now" and "Quick Pitch."
The space includes five positions and state-of-the-art technology that can change for any show, using augmented reality graphics and a massive rotating video wall.
Also on NewscastStudio
"MLB Network has a tradition of celebrating legendary players of the game, starting with Studio 3 and Studio 42, named in tribute to Babe Ruth and Jackie Robinson. As we take the next step in our history, it is with tremendous respect that we call our latest facility 'Studio 21,' in honor of Hall of Famer and humanitarian Roberto Clemente," said Rob McGlarry, president of MLB Network.
Studio 21 combines elements of a traditional ballpark, such as stone arches that resemble a ballpark, with the latest in technology.
The walls of the studio are lined with nearly 1,400 square feet of LED displays, and a 14 monitor rotating array is suspended from the ceiling.
Stay tuned Monday for more information on the project.