Dallas' News 8 'rebrands' as 'News Egg' for Easter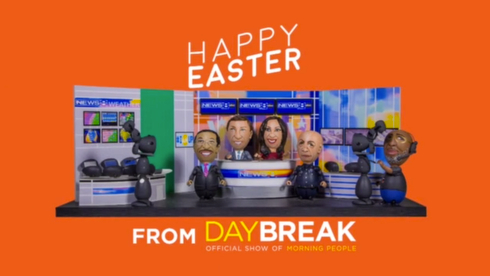 After tipsters sent us two duds of news promos (here and here), this latest one did catch our attention when it arrived in our inbox.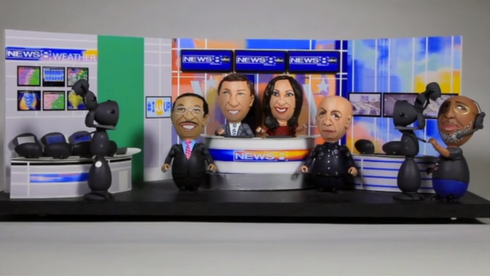 WFAA-TV, the ABC affiliate in Dallas, gave viewers an Easter treat by "rebranding" as "News Egg" (it's normally called "News 8") and recreating its set and morning anchor team.
For the promos, each member of the team was "renamed" (Ron Corning, for example, became "Ron Cornegg"). The anchors appeared on screen in cute (if not a bit chubby) renditions that made them look a bit like foiled-wrapped Easter candy.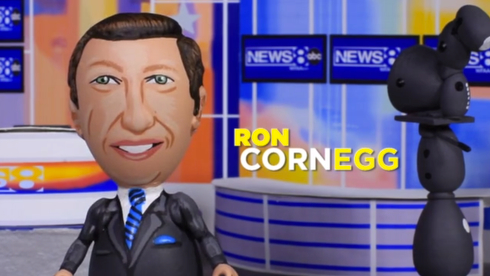 Behind them was a rendition of the station's Victory Plaza set that simplified things and made it feel, much like the caricatures used, almost toy-like.
Maybe the promo is a bit corny (or eggy?) but, it's definitely the better of the ones we've seen so far today.
[field name=iframe]