Twin Cities promo avoids telling viewers what's so great about new newscast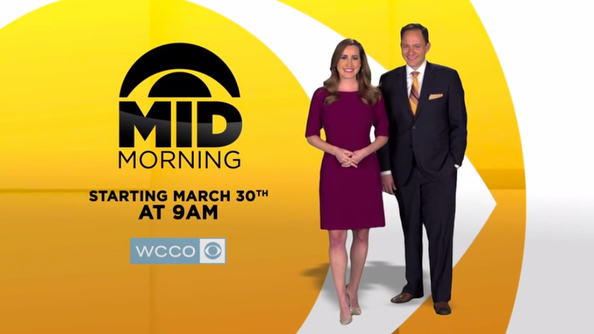 Minneapolis' WCCO-TV is prepping to launch a 9 a.m. newscast under the "Mid-Morning" moniker and is promoting the newscast with a poorly acted, promo that makes use of ambient noise to mask what, exactly, will be so special about the show.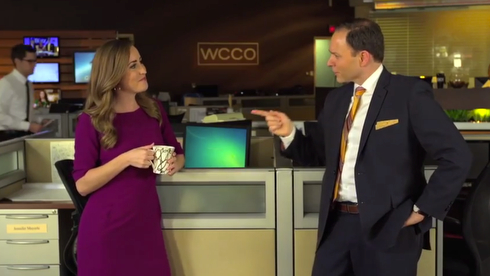 The promo opens with anchors John DeRusha and Kyle Bearse chatting it up in the WCCO-TV newsroom (which is labeled via a helpful lower third just in case anyone was confused) about "what they are more excited about for the new 9 a.m. show."
The acting and dialogue here is perhaps a few notches above that found in your typical — shall we say — adult — entertainment and when it comes time for each of them share what will actually make the newscast so great, their line is drowned out, first, by someone vacuuming the newsroom and second, by someone shredding a paper reading "Typical 9 a.m. News."
While the promo is (arguably) cute, it's a little odd that the station would chose to mask the unique selling points for the 9 a.m. show — though it's likely there wasn't all that much to say, which may have been the impetus behind the whole noise gag.
It also seems a bit odd to being shredding something reading "typical 9 a.m. news," since that's not exactly the most common timeslot for newscasts.
The show's logo, meanwhile, makes use of the CBS eye, with its bottom half chopped off, to create the image of a rising sun, a similar design to what was used by the final version of the CBS News' "Early Show" logo.
Watch the promo here: