Stephen Arnold relishes independence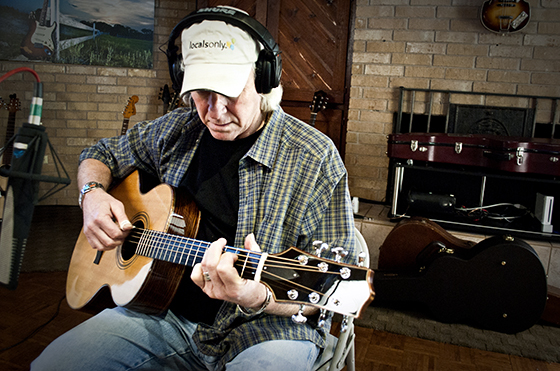 Subscribe to NewscastStudio's newsletter for the latest in broadcast design and engineering delivered to your inbox.
After a wave of consolidation in the music industry, Stephen Arnold Music remains as one of the few independents, and they wear that like a badge of honor.
For them, being independent allows a chance to work closer with news stations across the country, delivering a more refined and personal product.
"Many of our clients joke that they call us their offsite music department," said Chad Cook of Stephen Arnold Music. "We really try to focus on the science of helping their brands. We care about packaging, our communications, our strategies, our marketing."
Being independent allows Stephen Arnold Music to bring a custom touch to each project they work on, something that's not always possible when you begin treating creativity as a commodity.
Commodities
In the past few years, Warner Chappell has acquired 615 Music, Non Stop Music and most recently Gari Communications… all former competitors of Stephen Arnold Music. This movement is similar to what has also happened with station groups, as they continue to form new entities and centralize operations.
Stephen Arnold views this as a commoditization of the market, "Being the last man standing, so to speak, we've seen the changes coming. What's interesting is they seem to take the approach that things are all turning into a commodity… bigger is better. More is better."
News music packages are often used on many stations across the country, but with the shift towards a commodity they are no longer viewed as a custom crafted piece of art. Instead, station groups are viewing them as another line item in the race to win ratings.
"Today CFO's are forced into becoming creative directors because of the budgets," said Arnold, " but when we get the opportunity to really talk with them and are able to interact, the more they understand there's more value in what we do than just paying less."
But some stations get it. They understand the need for creative sonic branding, and non-uniformity.
"We're seeing more opportunities where we can interact on a higher corporate level and help them better appreciate on the local level what they're getting," said Arnold.
The Move Towards Local
Being the independent voice, Stephen Arnold has focused on customer service and creativity since day one. They're not a company full of sales people, instead their down-to-earth musicians focused on improving their craft and creating memorable news themes, image campaigns and production music.
"In a lot of ways, it will work to our benefit to help clarify what has been our foundation since the start of the company, the personalized service, being writers and creatives instead of sales reps and managers of content," said Arnold. "Whether it's small market or big market, you're still dealing with only a few people on the creative level. People who like to deal directly with creative people."
"It's really a creative back and forth," said Cook. "We really try to focus on the science of helping their brands. We're always hands on with extreme customer care and service."
While some station groups have opted for bulk news themes, blanked across their stations, Cook sees a move back towards hyper local in the news business.
"The biggest trend, what we've seen is a push towards home grown mentality," said Cook. "Hyper local. Letting stations exploit the hyper local parts of the market."
For Stephen Arnold Music, this means a move back towards image campaigns, creating a way for stations to "reclaim why their local news."
"They're going back to claiming that local connection, and that's where we can help," said Cook. "They don't want it to be about call letters and a jingle, but speak to people in their market about the way the news brand relates to their dally life."
To this effect, Stephen Arnold Music has launched two image toolkits, which bundle a catchy song with pre-produced video. These campaigns have been picked up across the country, with the first clearing over 50 markets. The newest one, launched last week, focuses on morning news and is titled "Waking Up My Day."
[field name=iframe]
"We want to give them a head start in what they're doing," said Cook. "It's so much more about everything else. We feel like we're a real partner in their day to day helping them with brand strategy."
Exploring New Markets
Staying independent requires focusing on direction and finding a path that's different than your competitors.
While in the news business, many stations may copy off one another, Stephen Arnold Music has charted a new course through content partnerships, such as with SAM2, bundled content offerings and emerging markets.
SAM2, launched in 2014, is just one of the companies new paths, offering both media strategy and marketing services to stations. Their first hit, a documentary titled "The Journey," debuted to great success, airing in over 100 markets.
For Stephen Arnold Music, it's about more than just writing music, it's about helping stations create strong brands and winning strategies.
"We try to be the Whole Foods of music providers, not the Super Savers," said Cook. "Customer service and exceeding client expectations is a daily mantra.  We never relax."
For 21 years, Stephen Arnold Music has helped connect stations with viewers across the country, and today, they remain the independent voice of news music.