ABC News debuts Apple Watch app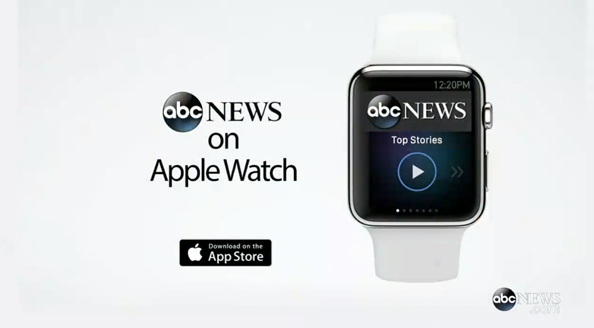 ABC News has launched an app for the newly released Apple Watch, becoming the first major news organization with a presence on the latest from tech giant Apple.
The app will alert users to live video and audio feeds from ABC News Radio and allow them to watch it on their iPhones while still using the watch to control the feeds.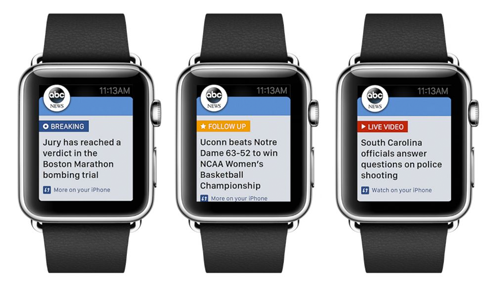 In addition, the app provides news alerts that can then be "followed" simply by tapping on the screen. Users will then be alerted to updates on that story as it develops.
The app can be previewed and downloaded here.