TV4 'Nyheterna' debuts new studio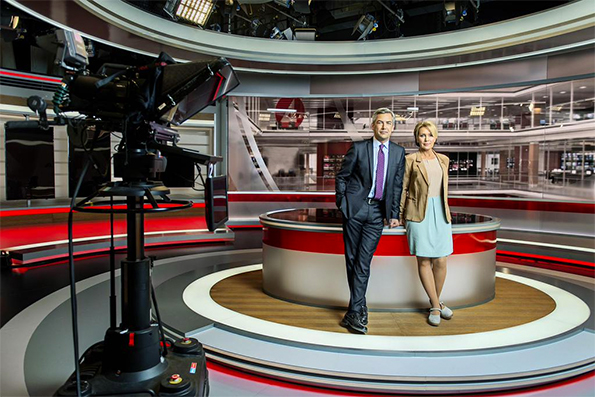 Swedish broadcaster TV4 debuted a new studio for its nightly news program, "Nyheterna," earlier this month.
The set was designed by Jago Design, with virtual backdrops from Jim Mann's Lightwell.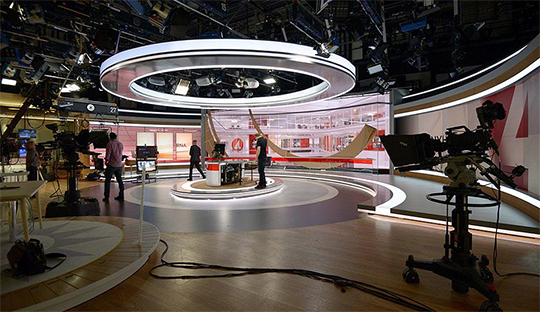 The design revolves around centric rings, with gold, red and silver hues. An oval rotating anchor desk with red stripe and polished silver finish is centered in the studio. A backlit ring in the floor creates visual interest around the desk and is echoed by a large circular header.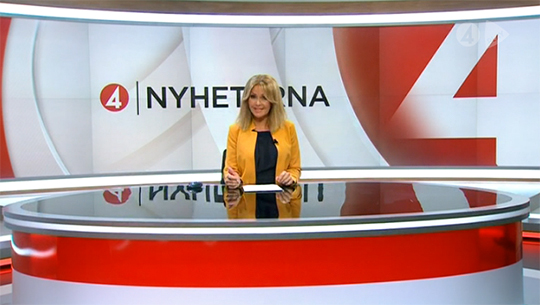 A large 6×4 curved monitor wall is to the right of the anchor anchor and is used for various segments with graphics and video feeds.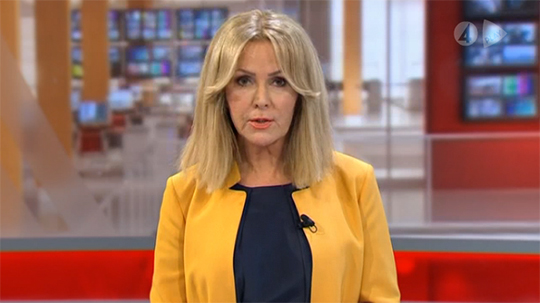 The center of the studio is a large projected newsroom backdrop, similar to those seen on other European broadcasters. The backdrop is animated, giving it a sense of realism and depth.
The virtual "modern glass-door newsroom" space extends the set design style, with hints of reds and golds.
To the left of anchor area is a small stand up/interview area that includes three vertical monitors.
Overall, the design is clean and to the point. It doesn't try to add layers of technology everywhere, instead packing a large bang with simple elements.