CNN uses virtual studio for Amtrak derailment coverage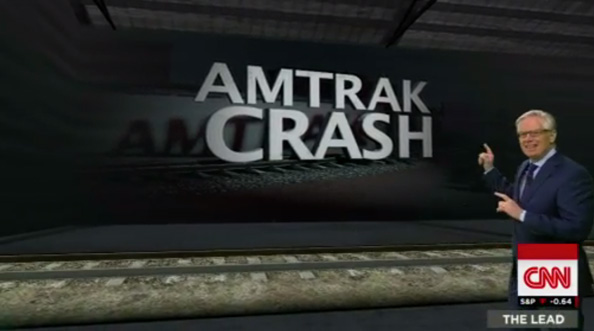 Well, we knew it was bound to happen: CNN has rolled out its virtual studio for its coverage of the Amtrak crash in Philadelphia.
As usual, correspondent Tom Foreman is leading the virtual studio coverage, which includes integration with surveillance video from this accident as well as historical ones.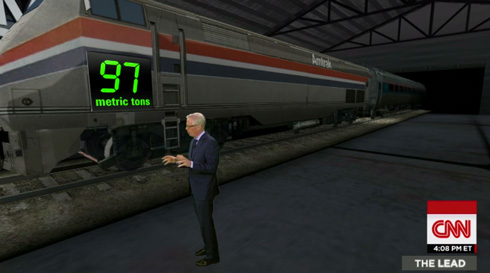 In addition, Foreman is placed "inside" what appears to be a giant train house or similar structure that includes a digital track. A train, modeled after the one involved in the crash earlier this week, enters the building and Foreman has access to a series of exaggerated dials and readouts to help explain the physics behind the effects speed has on a train.
As is typical with these segments, the graphics are certainly eye-catching, but don't necessarily add a whole lot to the storytelling. The same effect could arguably be accomplished with standard fullscreen graphics or even just a fixed chroma key camera setup.