'Access Hollywood' debuts new set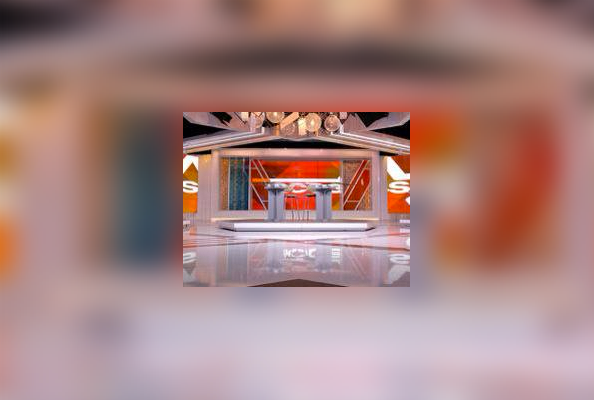 Syndicated entertainment news show "Access Hollywood" and its sister show, daytime talker "Access Hollywood Live," debuted a new set shortly after the Independence Day holiday.
The new set, which is located at the Universal lot in Burbank, Calif., is dominated by movable panels to get the show maximum flexibility in shooting angles and setups. In addition, high definition video walls allow for prominent placement of branding and topical graphics.
Though the show retains its signature blue and gold colors, oranges and reds have also been mixed in — a nod to the red carpets the show spends so much time covering.
While each show originates from the 360-degree set, different lighting cues help give us a unique look and feel.
"Access Hollywood" had been using a mishmash of sets, including pieces from when the show revamped a few years back in a softer pastel color scheme, which has also been used by NBC's "Today Show." Other areas included a standup area with video wall as well as a sofa and kitchen set used primarily on "Access Hollywood Live," both of which featured the softer color scheme.
Rival "Entertainment Tonight" redid its set last August — shedding its bold red and orange tones in favor of teal and gold.