MSNBC fact checks Trump live during Alabama rally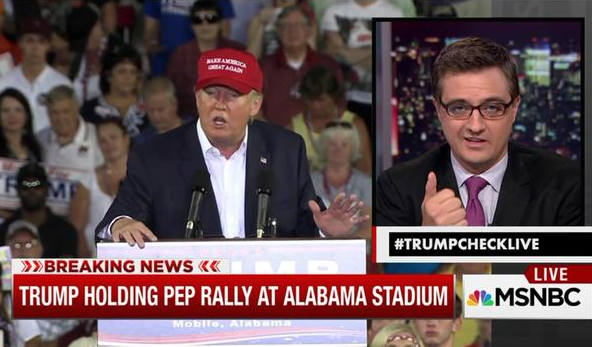 During Republican Presidential candidate Donald Trump's Friday night rally in Alabama, MSNBC's "All In with Chris Hayes" choose to augment the speech with live fact checks.
A box slid in from the right and offered a text correction to a Trump remark, or host Chris Hayes would pipe in himself with a live shot.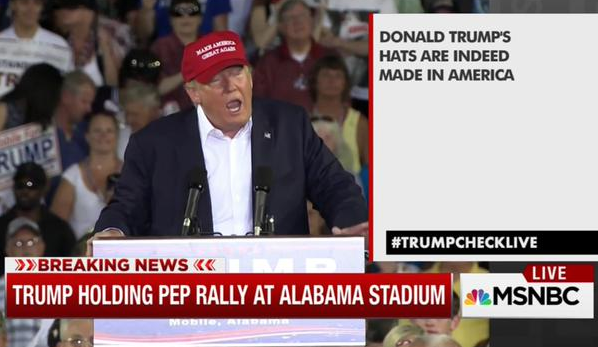 At one point during the speech, Donald Trump spoke about how the networks covered him with MSNBC receiving large boos. MSNBC's graphics department responded on-air with a #TrumpCheckLive:
Big boos when @MSNBC mentioned by Trump, here's how they responded #TrumpCheckLive pic.twitter.com/ISv8lu0ctY

— NewscastStudio (@newscaststudio) August 22, 2015
CNN provided similar color commentary during the speech, while Fox News aired it unedited.