ESPN misunderstands favorite band with racist result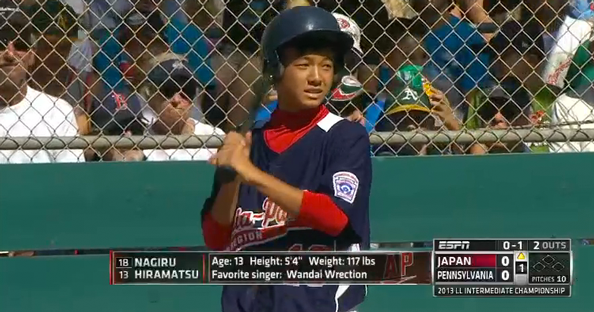 ESPN thought it would be nice to include some interesting, albeit rather pointless, facts about players in the Little League World Series, but one of those facts resulted in a rather racist result.
The network decided to list players' favorite band and one player, Nagiru Hiramatsu, responded with "One Direction."
The problem? The network misheard Hiramatsu's response and ended up listing the band as "Wandai Wrection."
The network did issue an apology for the error, reports the Asian American Journalists Association.