ESPN launching midnight 'SportsCenter' with refined look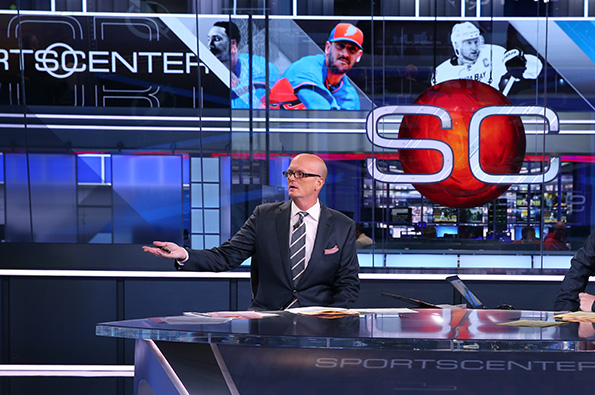 ESPN is launching a new version of its flagship daily sports show, "SportsCenter," that will air at midnight and be hosted by Scott Van Pelt.
The show will work to differentiate itself from the normal "SportsCenter" through branding and styling, using a refined desk and updated graphics package. The setups is being described as "intimate" with a differentiated feel, despite using the same show name.
Music will also play a large role, with a new version of the famous theme song from Timbaland in collaboration with Jingle Jared for jingle punks.
"It's still SportsCenter," said Scott Van Pelt. "It's still a show that at its core is about whatever has happened that day in sports – highlights and stories – and not a variety show. It's our interpretation of what SportsCenter would be if you blended it with some room for commentary. The crux is that it's SportsCenter, just our version of it."
The midnight version of "SportsCenter" debuts September 7.