French broadcaster debuts sleek studio for daily bulletins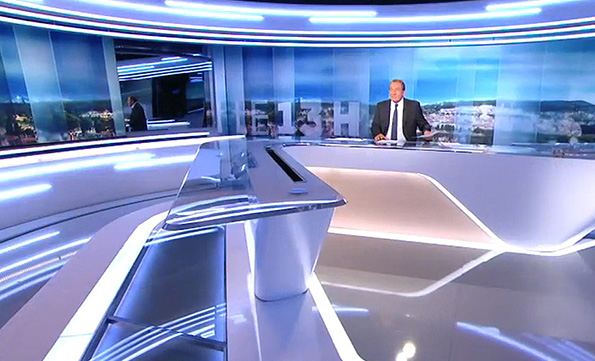 TF1, one of the most popular domestic networks in France, debuted an updated studio for its daily news bulletins "Journal de 13 heures" and "Journal de 20 heures."
The studio combines sleek LED lines, a circular video screen and a glossy white desk to create a modern home for the news.
The project is not entirely new, reusing the existing video display and wall structure.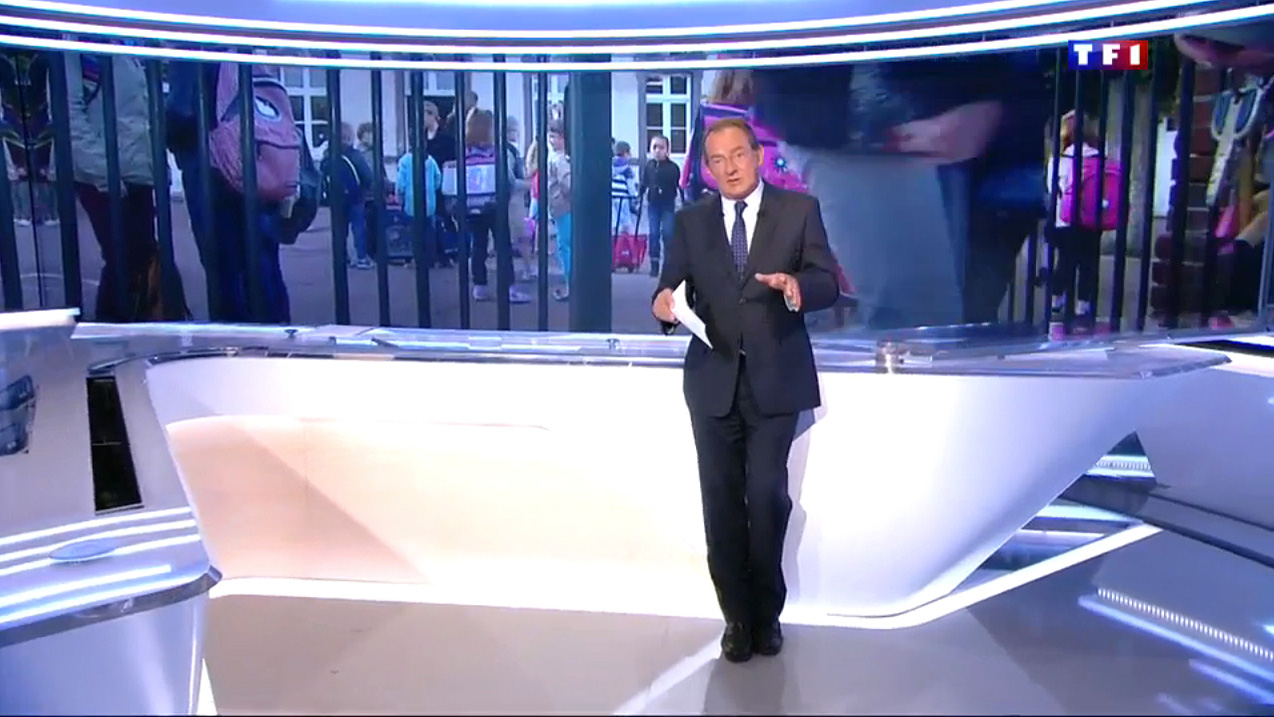 The new design aesthetic jettisons the light wood of the previous, opting for a look that's highly reflective.
TF1 "intends to surprise its viewers" with the new set and on-air style, also changing how it displays graphics on stories with a color coding system.
The sets main element is a large, comma shaped desk that can accommodate multiple presenters. The desk combines dramatic angles and a reflective white coloring that picks up hues from the video wall/set lighting to pop on air.
Overall, the set makes a very bold statement for the network and ditches what American's would call a "traditional" news style for something that's almost futuristic.
Graphically, the displays show various story teases and have translucent bars that move through the space, obscuring the panoramic background and show logo.
The new studio cost between €200,000 and €300,000, not including the video wall.