Orlando station drops 'Local 6' branding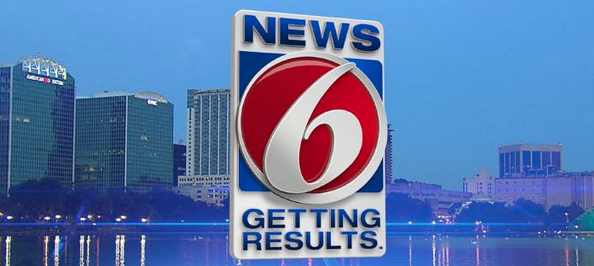 Orlando's WKMG-TV has dropped its "Local 6" branding in favor of plain old "News 6."
At the same time, the station has also adopted a "Getting Results" tagline.
The station's new logo, meanwhile, retains the former "6" figure, but places it within a red circle (also a carryover from the old look) which, in turn, is placed inside a rounded rectangular shape.
The "Local (Channel Number)" branding scheme was once common at Post-Newsweek stations (the ownership group that predated Graham Media), but has gradually seen less use over time, though WKMG-TV's sister stations WDIV-TV in Detroit and KPRC-TV in Houston still use it, as do an handful of non-Graham stations scattered across the country.
The station, which is owned by Graham Media, faces a competitive local news market. Competitor WFTV-TV just unveiled a new set.
WKMG-TV also introduced some minor tweaks to its set to reflect the new branding though, ironically, the banner used on its social media profiles touting the new name and a new 7 p.m. newscast still shows talent in front of a dura sporting the old branding.