Longhorn Network upgrades pregame setup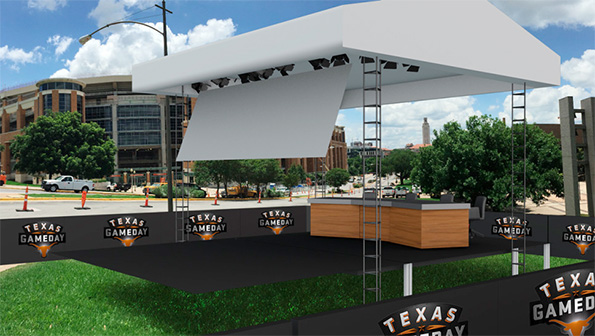 ESPN's Texas-centric Longhorn Network will start the season with a new setup for "Texas Gameday."
Built around the Austin vibe, including a classic Airstream trailer that will serve as an on-location hub for the show, the set will be located just outside of Darrell K Royal – Texas Memorial Stadium.
Similar to ESPN's "College GameDay," the show will also have a desk surrounded by University of Texas fandom.
"The new location allows us to even further illuminate the experience of Texas football and directly engage with fans on game day," said Tom McCollum, LHN coordinating producer. "We are still able to bring viewers into the stadium and provide a unique vantage point with the sideline flex-set, while also having more interaction with fans outside the gates prior to the game."
To promote the new setup and on-air team, an advertising campaign rolled out last week.