New Kompas TV set stocked with dynamic video walls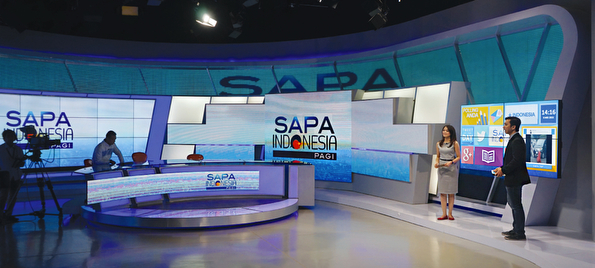 Indonesian broadcaster Kompas TV debuted a new set from Broadcast Design International that takes full advantage of the latest LED and video wall technology to create a dynamic environment.
Located in Jakarta, Kompas TV launched in 2011 and is the sister media outlet of leading daily paper Kompas.
For the set design, Kompas TV wanted a focus on clean backgrounds and flexible displays, allowing multiple feeds of content for the various shows the studio would produce each day.
The studio includes a large anchor area, video wall, stand up location and interview area.
The set's anchor desk mixes backlit paneling, a curved LED panel and gentle, arcing contours. Seating upwards of five, the anchor desk can be rotated to position talent in front of either or both video walls in unique configurations.
Along with a standard monitor wall to the left of the anchor desk, the set includes a uniquely shaped display that combines multiple monitors behind the desk.
Both the LCD and LED video walls are framed by internally lit structures that are designed on a slight angle.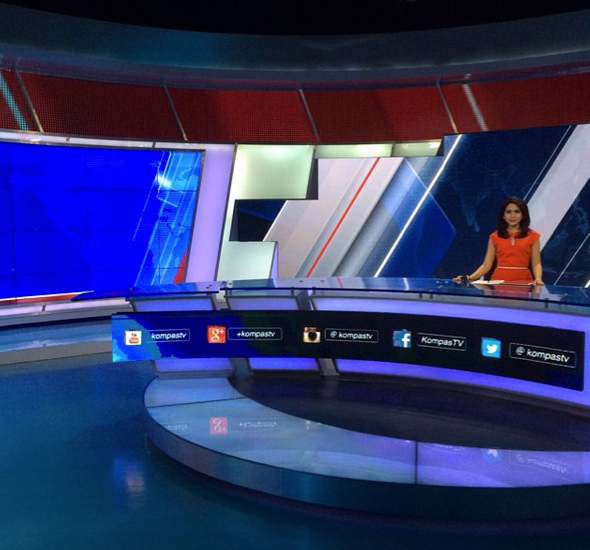 The sit-down part of the set design is framed by a thick, curved structure and features a 7 × 4 LCD video wall and a uniquely-shaped LED panel wall.
The area includes three LED-equipped walls, two of which echo the tiered shape seen in other areas of the design.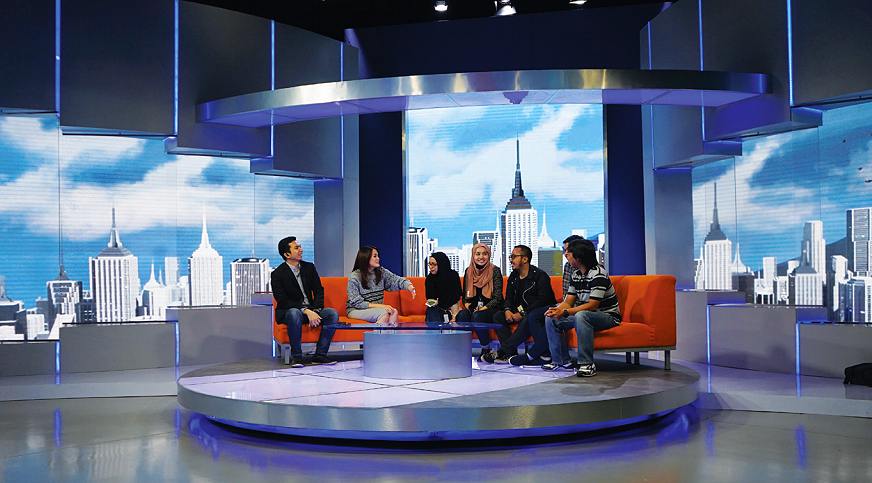 To prevent distracting "noise" that sometimes occurs with LED panels, Broadcast Design International placed a special "hazed" glass over the video panels in the interview area, which also helps create a sense of depth on-air.
Overall, the design is stocked with technology, creating a set that can change for shows easily through both color and video/branding.