Seattle CBS reporter previews new set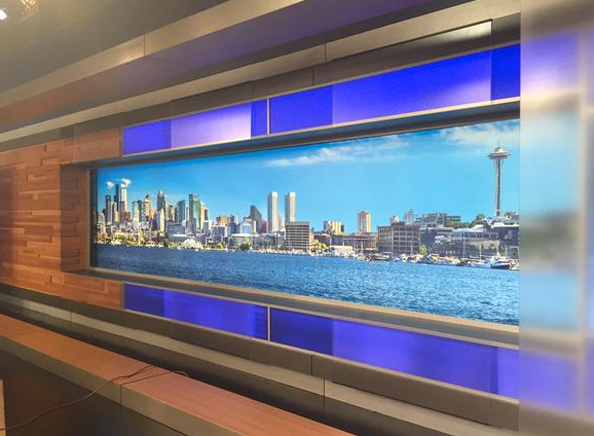 The traffic reporter for KIRO-TV, the Cox Media Group CBS affiliate in Seattle, tweeted a collection of photos of the station's new set from Devlin Design Group.
From the photos posted by Alexis Smith, the set features a mix of medium-toned woods, slivers, printed graphic backgrounds and frosted plexi mixed with large format video walls.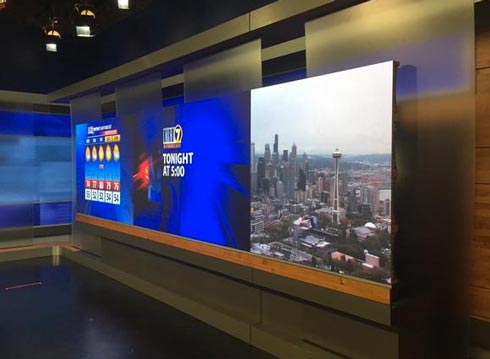 The walls, at least from the photos posted, are configured at straight, 90-degree angles, while the one anchor desk shown has a slight curved and is fronted with a video panel.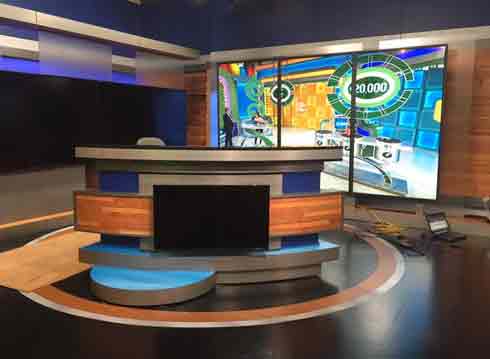 Also visible in the images is a wide, narrow cityscape backdrop, a nearly seamless video wall as well as a three-panel array created using three vertically-mounted panels.
[field name=iframe]