Production Music Association announces 'Mark Award' winners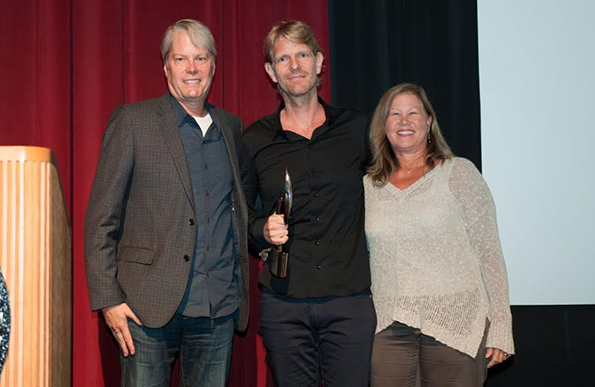 The Production Music Association, the the industry trade group for the production music community, announced its first annual "Mark Award" winners for Excellence in Production Music. The awards were handed out September 9, 2015, during the Production Music Conference in Los Angeles.
Named in honor of the late Andy Mark, who was a music library owner and a founding member of the PMA, the Mark Awards recognize the very best in production music in 17 categories.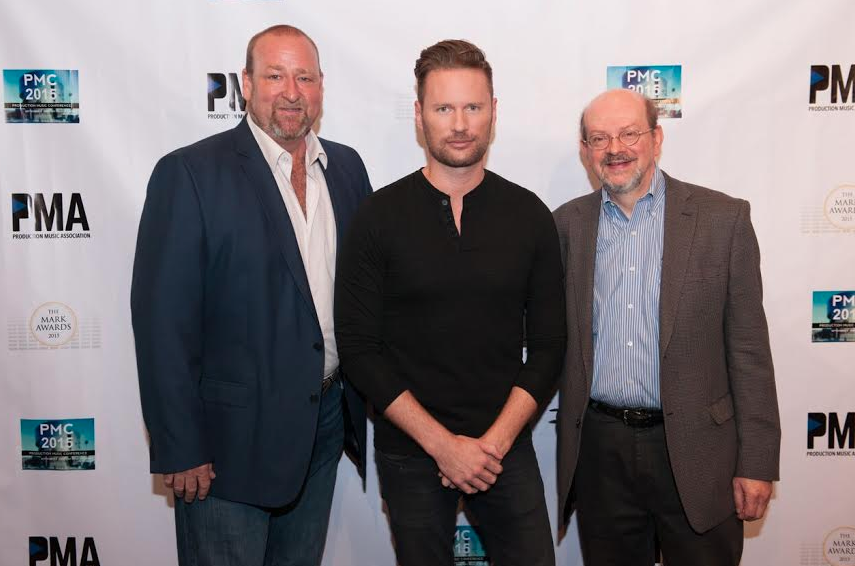 Composer Brian Tyler delivered the keynote talk, as conducted by noted journalist Jon Burlingame, during the Second Annual PMC Event, which also presented 10 panels covering numerous topics pertinent to the production music industry. Hunter Williams is the Executive Director of the PMA.
The Winners of the 2015 "Mark Awards" are:
Hall of Fame Award:  Composer Gerhard Narholz, founder of Sonoton Production Music. NOTE: Narholz's son, Gregor Narholz, and Elisabeth Oei, Sonoton Director, North America, accepted the MARK AWARD in Gerhard's honor.
Ambassador Award:  David Israelite, President & CEO of the National Music Publishers Association
Under the Category: Best Production Music Track
Best Ambient Track:
"40 Winks"/9 Lives Music
Composer: Richard Dutnall
Best Dance Track:
"Timeout"/SuperPitch
Composer: Marius Lenoir
Best Electronic Track:
"Indigo"/MYMA
Composer: Hallway Swimmers
Best Hip Hop Track:
"We the Light"/Firstcom Music
Composer: Bryan Spitzer
Best Jazz Track:
"Bopology"/APM Music
Composer: Bill Novick & Paul Lenart
Best Orchestral Track:
"Complexity"/VideoHelper
Composer: Joseph Saba & Stewart Winter
Best Rock Track:
"Truth Is"/Amphibious Zoo Music
Composer: Scott Reinwand
Best Vocal Track:
"Comin' For A Change"/BWN Music
Composer: Stephen Clinton Sullivan
Best World Track:
"A Stroll in Pelourinho"/Megatrax Production Music
Composer: Eduardo Lyra Krieger & Orlei Goncalves
Under the Category: Best Use of Production Music
Best Use of Production Music In A Commercial Advertisement:

"When Dreams Come True"/APM Music
Composer: Baptiste Francois Thiry
Best Use of Production Music In An On-Air Promo:
"Beethoven to the Fifth"/VideoHelper
Composer: Aaron Sapp
Best Use of Production Music In A Theatrical Film Trailer:
"It's OK"/Audio Network
Composer: Tom Rosenthal & Max Brodie
Best Use of Production Music As Theme Song In TV Program:
"Into Battle"/Stephen Arnold Music
Composer: Robert Price & Stephen Arnold
Best Use of Production Music As Underscore In A TV Program:
"All Up In Ya Earhole"/VideoHelper
Composer: Brian Randazzo
Best Use of Production Music In Full-Length Theatrical Film:
"Not Alone"/MidCoast Music
Composer: Christopher Francis Hanson & Matthew Schwanke