Richmond station gets new set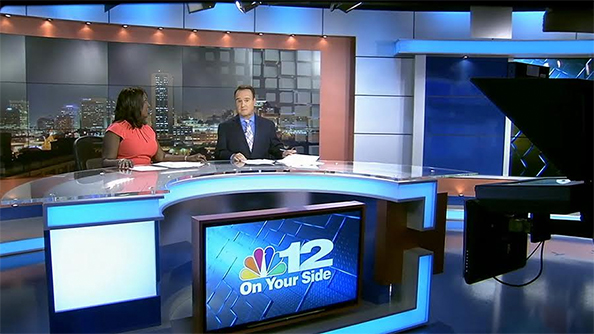 Raycom's WWBT-TV in Richmond has debuted a new set.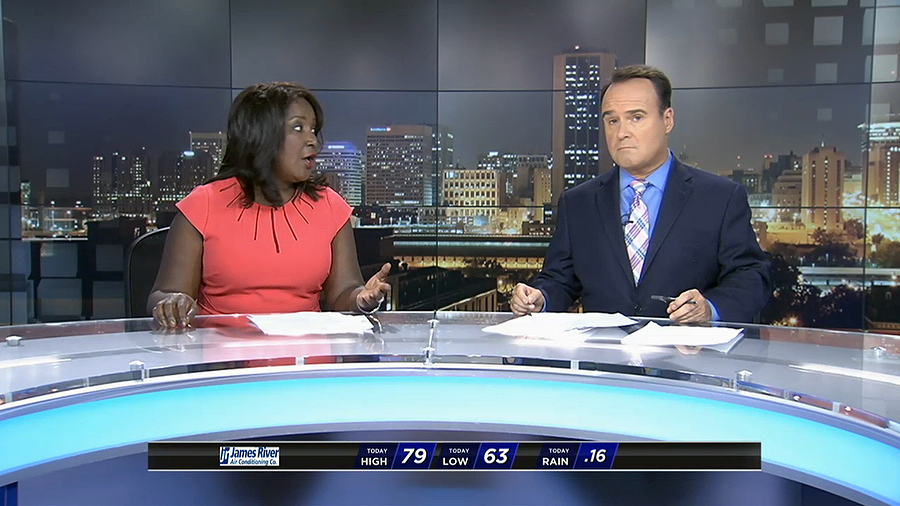 The new look, which is similar to the design at sister stations WVUE-TV in New Orleans and WBTV-TV in Charlotte, features a 6×3 monitor wall behind the horseshoe-shaped anchor desk that can server as backdrop for both the anchor desk and standups.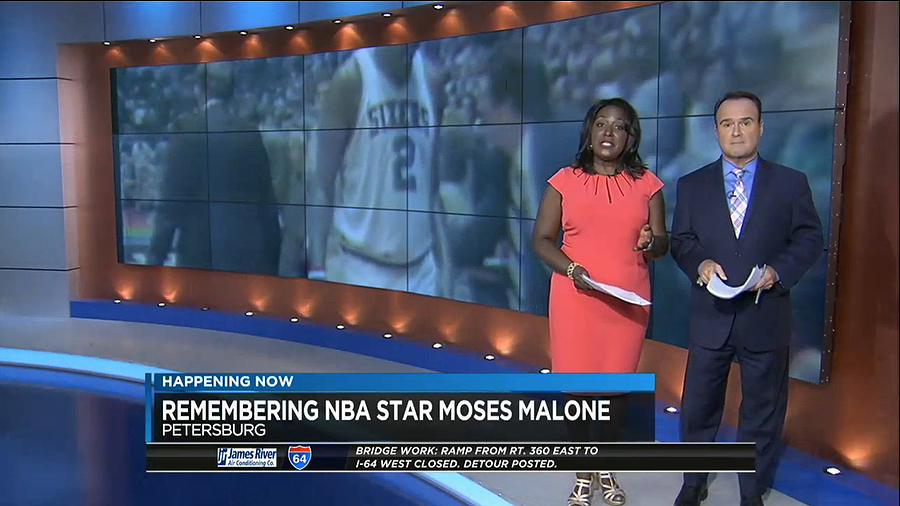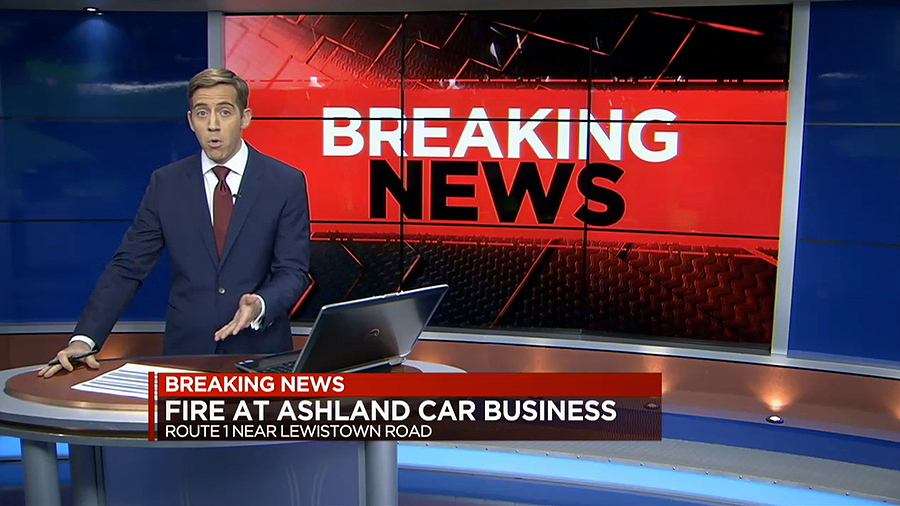 An additional 3×3 monitor wall to the right has been dubbed the "Breaking News Center" and features its own pod. This area is also used for general and franchise studio standups as well.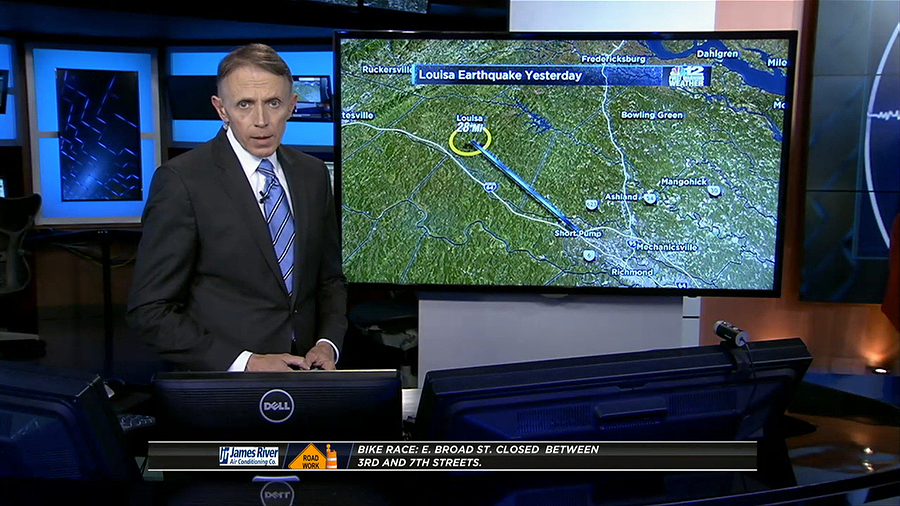 The weather center occupies the left side of the set and includes a large presentation pod with flatscreen and a backlit wall with mounted monitors.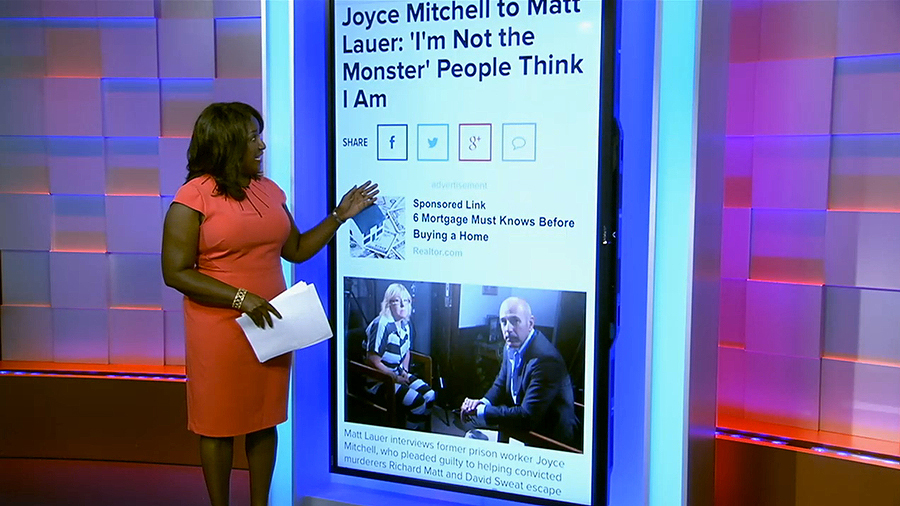 Finally, a social media center makes use of a vertically-mounted flat screen and a dramatically lit dimensional, square patterned wall pattern that mirrors the shiny square look found in the station's graphics.
The new set was designed by FX Design Group.
The station's old set was donated to Virginia Commonwealth University.