Croatian broadcaster updates newsroom, set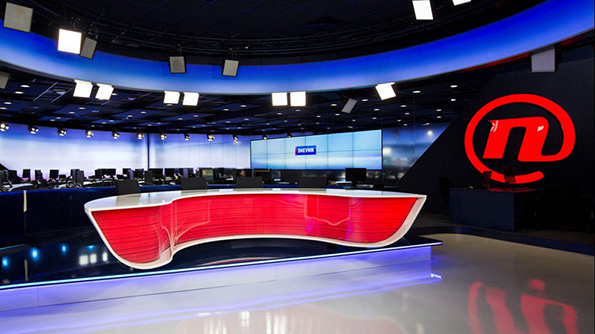 Nova TV, the network owned by Central European Media Enterprises and serving Croatia, debuted an updated newsroom and set design from Flint Skallen last week.
The minimalist design centers around a large, curved, backlit anchor desk with a newsroom backdrop.
The design makes use of color-changing panels throughout the newsroom and in a circular header above the desk. These elements feature a gradient lighting pattern which goes from a soft white to blue, creating a tranquil effect which matches the show's branding.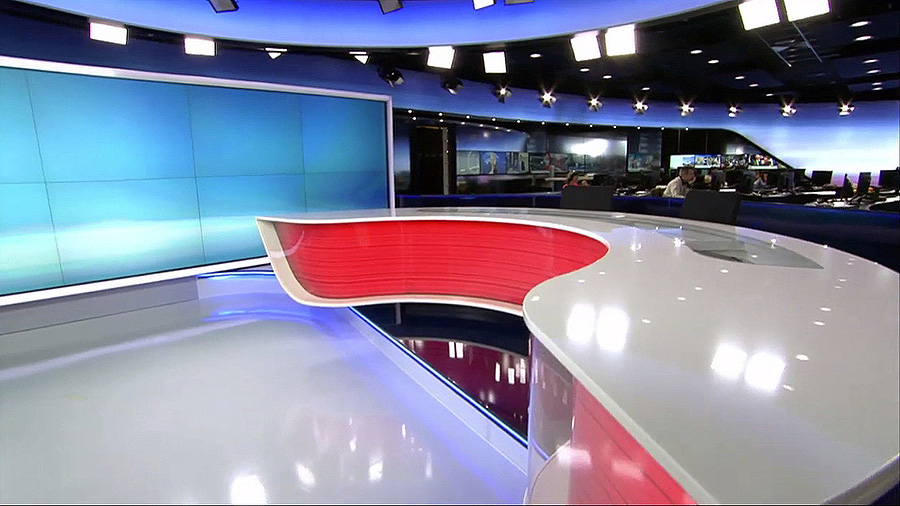 To the left of the anchor desk is a monitor wall, with a 3D network logo on the right.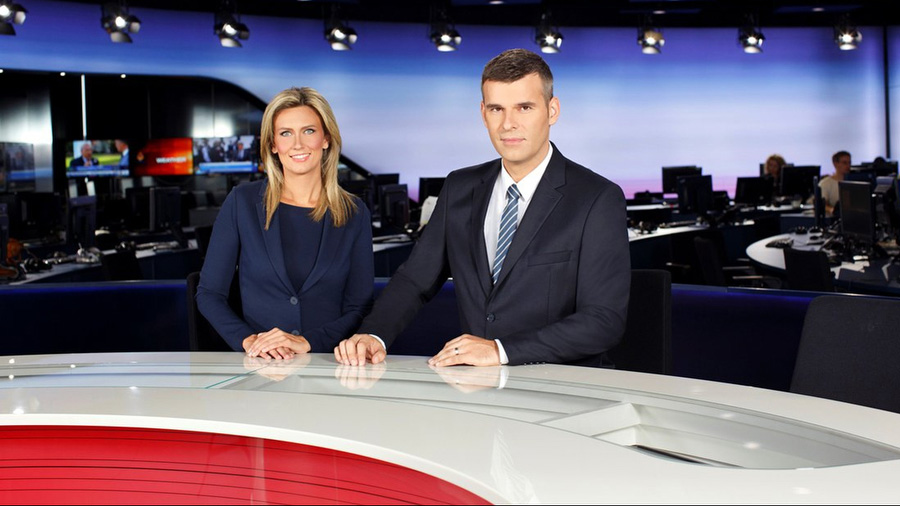 The newsroom includes a 6×2 monitor wall and various workstations with many exposed lighting instruments.