'World News Tonight' updates logo, graphics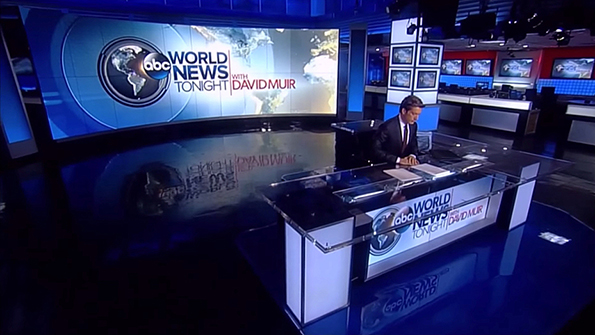 "World News Tonight with David Muir" debuted and updated graphics package and logo Monday, timed with the fall season on ABC.
The look replaces the patriotic blocky map, in use since Diane Sawyer helmed the show, with a map full of opaque overlays.
The show's logo also was updated, switching to a sans serif font and removing many of the previous effects.
The graphics package is very glassy, with many layers and micro-text elements. Overall, the package has a darker tone, as it relies primarily on a deep blue color, creating a serious feeling and aligning its design with "NBC Nightly News."
The opening sequence has also been shortened, with the logo fully forming on the monitor wall as the camera frames a wide shot of the anchor desk and newsroom.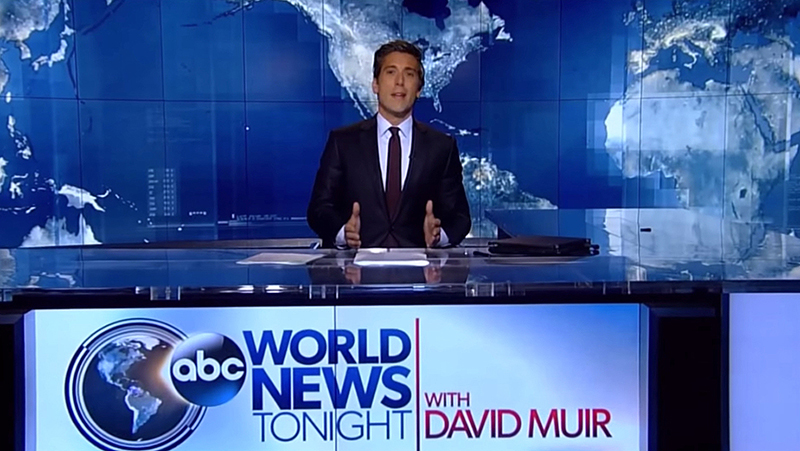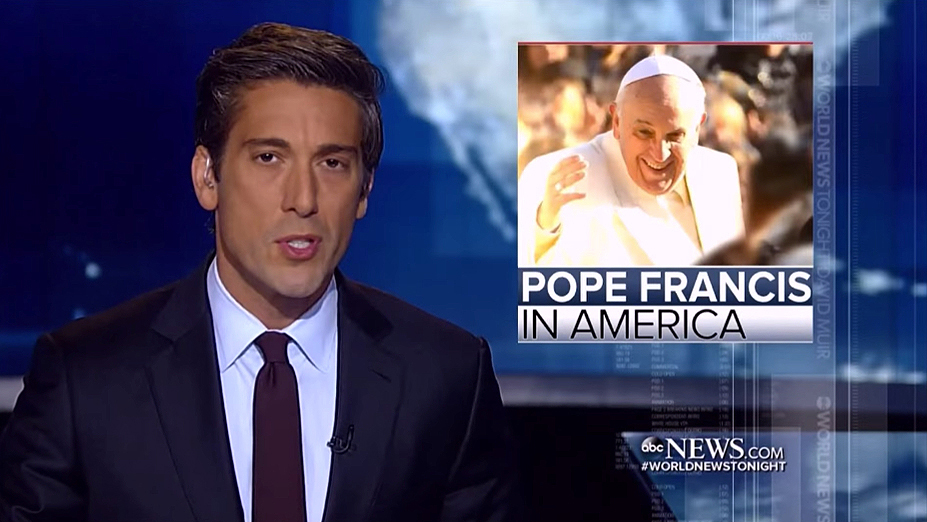 The package also has hints of gold in the world map and title card, echoing the look used by ABC in 2009.
The sets lighting design was also updated by The Lighting Design Group's Dennis Size.