Bloomberg updates West Coast studio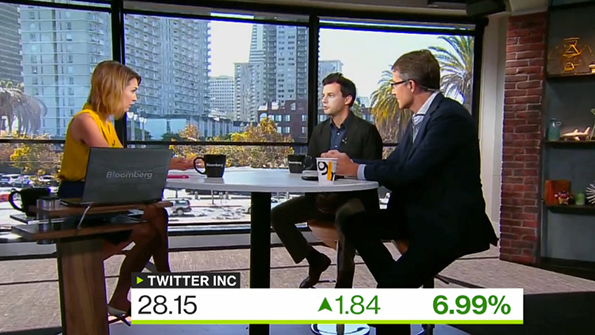 Along with the many updates in New York, Bloomberg has updated its studio in San Francisco, home of "Bloomberg West."
The updated setup refocuses the anchor position inside of Bloomberg's Pier 3 offices, giving a better view of the Embarcadero.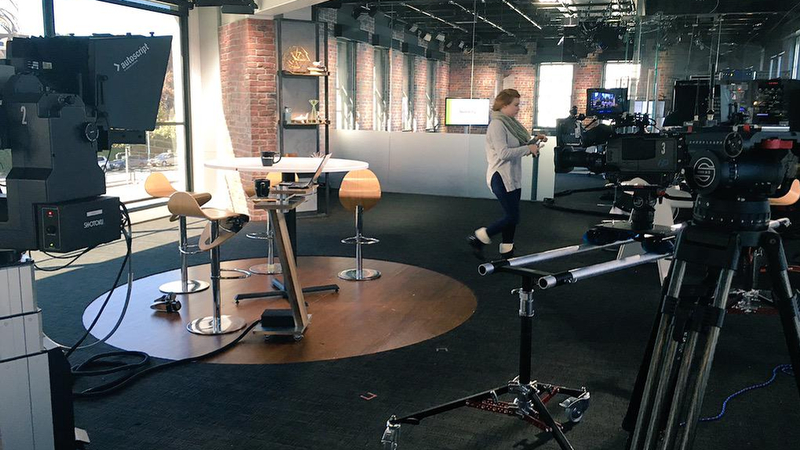 Brickwork has been added to the walls, with an open-air bookcase providing an interesting visual background. Bars on the window have been removed, providing a clearer view of the city.
The host position has also been updated, with Emily Chang now sitting with a monitor behind her, showing a live feed of the Bay Bridge, instead of using the real window view of the Bay.
The Lighting Design Group's Dan Kelly worked on the project to update the lighting design.
The sets lighting design has also been tweaked.