Maxon announces eight-city Cinema 4D road show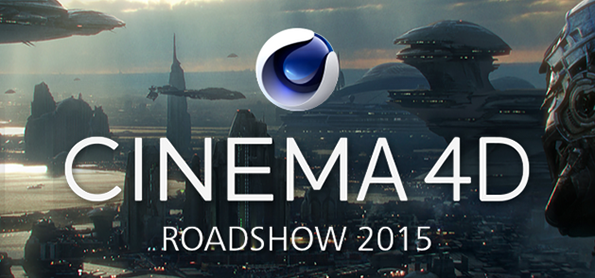 Maxon, the creator of popular 3D modeling and animation tools, announced the schedule for its Cinema 4D Road Show, which will highlight new features in its latest R17 release along with providing learning opportunities for attendees.
Stops include:
Los Angeles – At the DMALA user group meeting on October 20
Portland – October 22
Seattle – October 27
San Francisco – October 29
Vancouver – November 5
New York – November 12
Atlanta – November 17
Washington, DC – December 3
The evening events welcome attendance from 2D/3D artists at all levels of experience and are designed to showcase the company's powerful Cinema 4D software technology and innovation, its seamless integration with other industry-leading software toolsets, and foster opportunities for learning, networking and community.
During each leg of the road show, Maxon representatives will give a general presentation that includes an introduction to 3D, as well as a motion graphics and visual effects workflow demonstration showcasing the features in the newly released Cinema 4D R17 – the latest version of the company's acclaimed 3D software solution – and its unmatched compatibility with Adobe Illustrator, Photoshop and After Effects.
Maxon will also be joined at each tour stop by industry-leading 3D guest artists who will present the latest techniques and creative approach to the Cinema 4D design and animation workflow on real-world projects.
The admission fee of $5.00 includes the presentation, food and beverages and raffle prize drawings. Space is limited.