'SNL' pokes fun at Democratic debate with faux set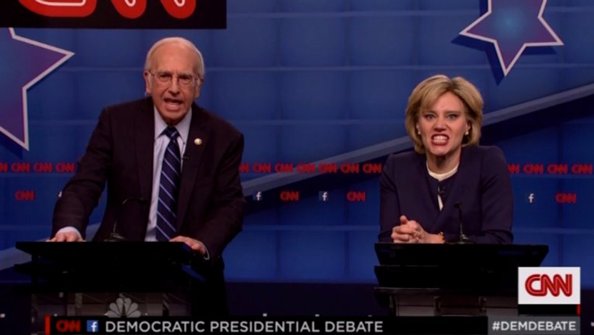 "Saturday Night Live," which is known for skewering political news, served up a Democratic debate sketch this weekend that originated from a knockoff of the CNN debate set.
Featuring "Seinfeld" creator Larry David as Sen. Bernie Sanders and Kate McKinnon as Hillary Clinton, the "debate" set featured lecterns that looks fairly close to what was used at the debate in Las Vegas last week.
Meanwhile, CNN's video panel background look was recreated using a printed graphic.