Recap: Canada elects new government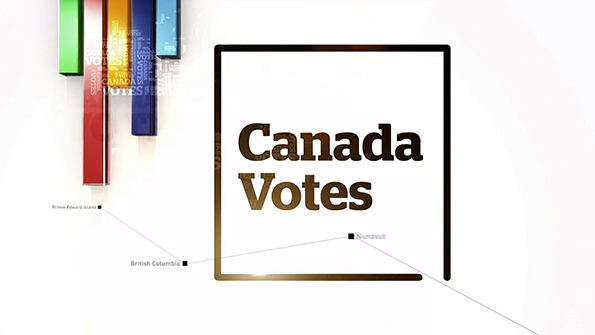 Subscribe to NewscastStudio's newsletter for the latest in broadcast design and engineering delivered to your inbox.
Last night saw a sweeping election across Canada, as Justin Trudeau and the liberals ended a ten year run by Stephen Harper and the Conservatives.
The broadcasts, which came at the end of 78 days of campaigning and debates, saw some familiar setups and election technology. With the 2016 U.S. elections on the horizon, maybe a network can learn a thing or two from Canada's broadcasters?
CBC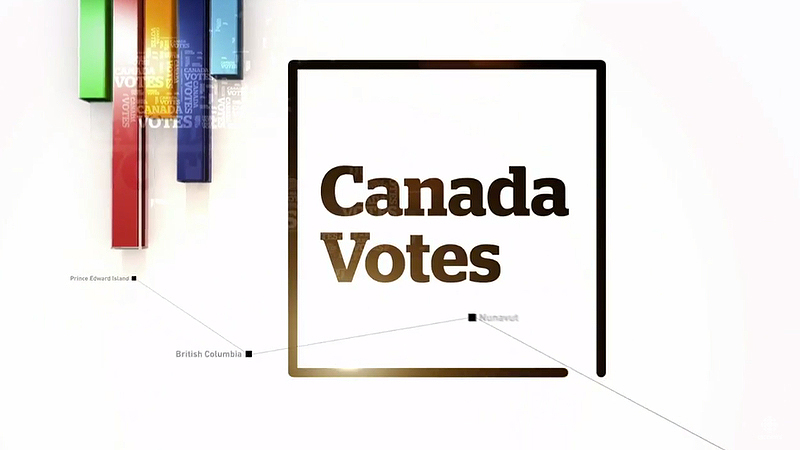 The public broadcaster of Canada, CBC had one of the best all-around setups for the election, broadcasting from the atrium of its Toronto headquarters.
The setup included large video walls erected around the main set, which included an area for augmented reality graphics and social media reaction.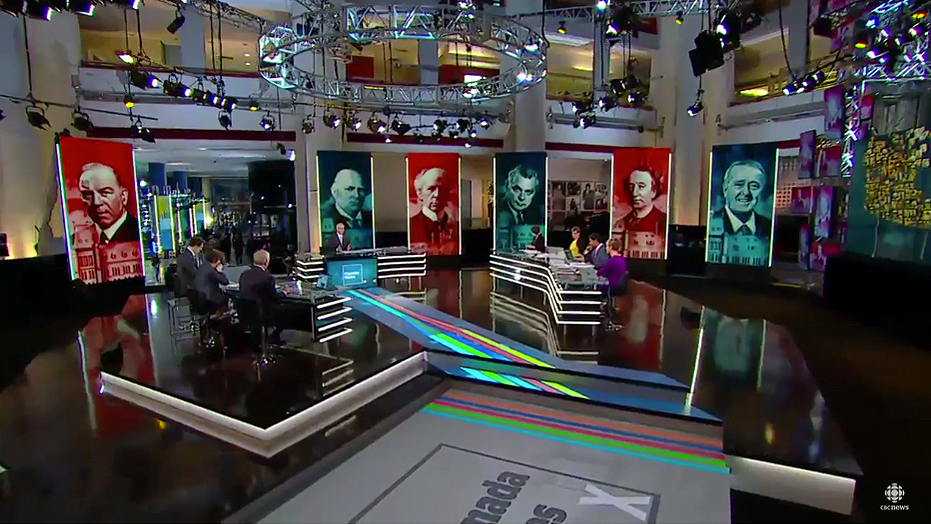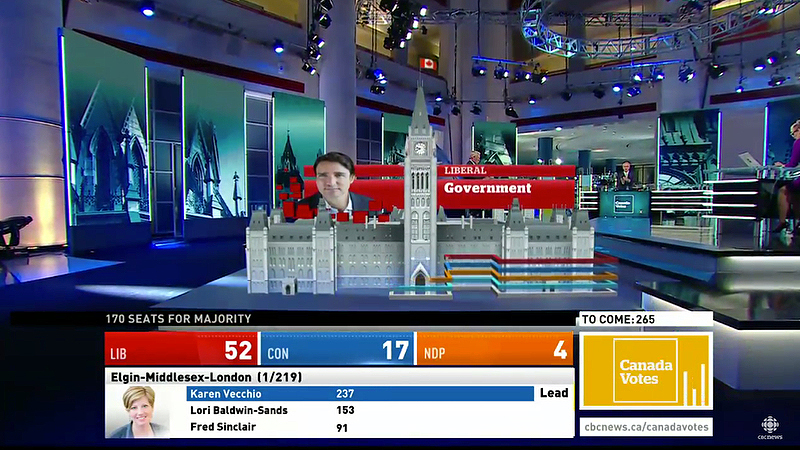 Graphically, CBC used Parliament Hill for its opening, with extruded colored bars following the lines of the building.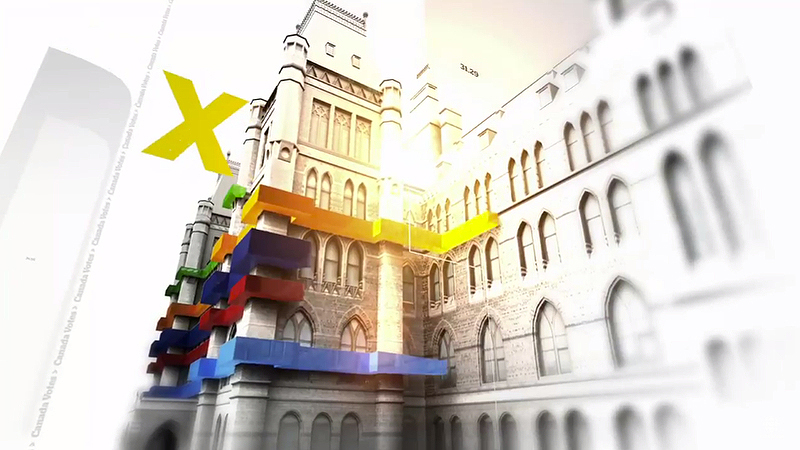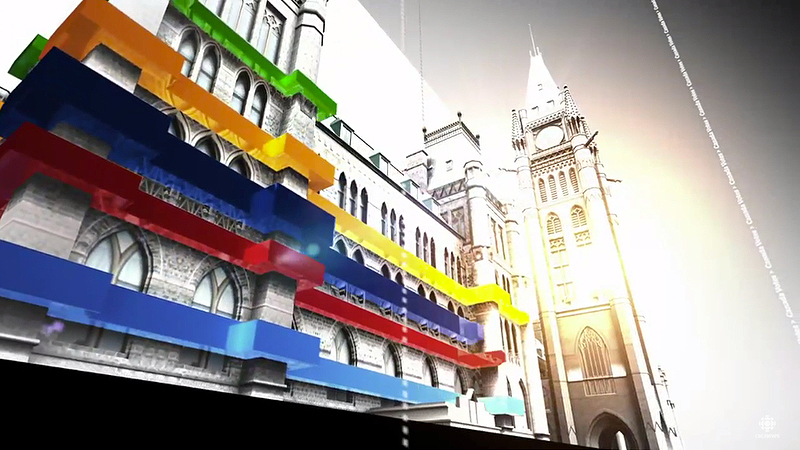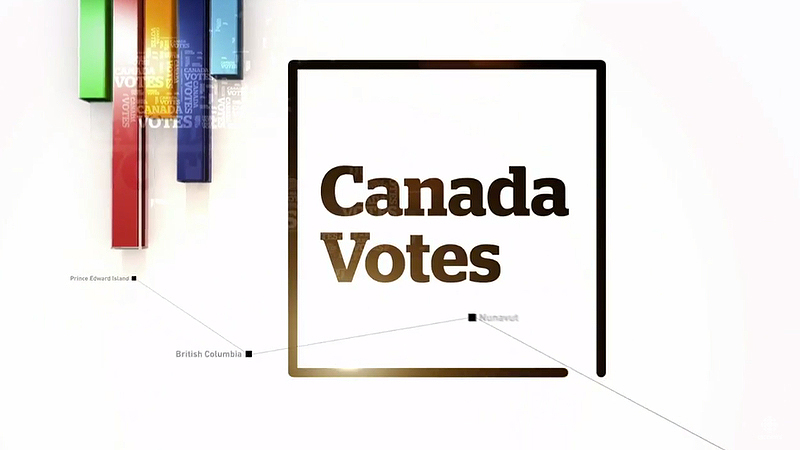 CTV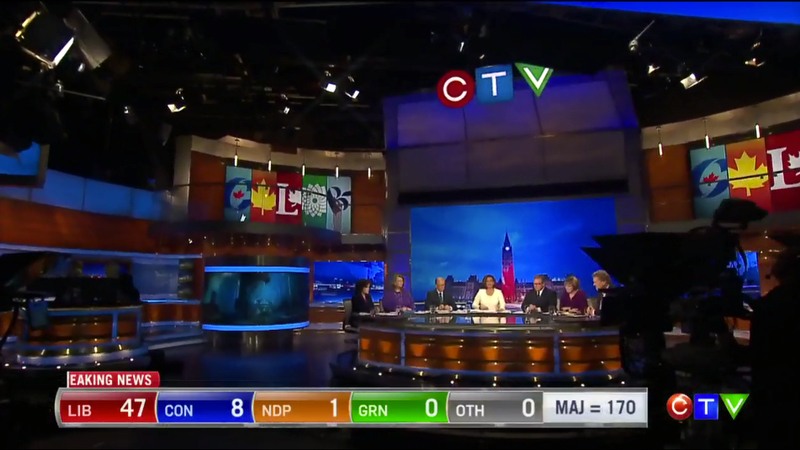 CTV utilized its local affiliate studio in Toronto, adding a moveable monitor wall.
For many intros and transitions, a camera would swoop through the monitor, as it raised or lowered, creating a dramatic effect.
In front of the monitor wall, a touchscreen was setup for exit polls and data analysis.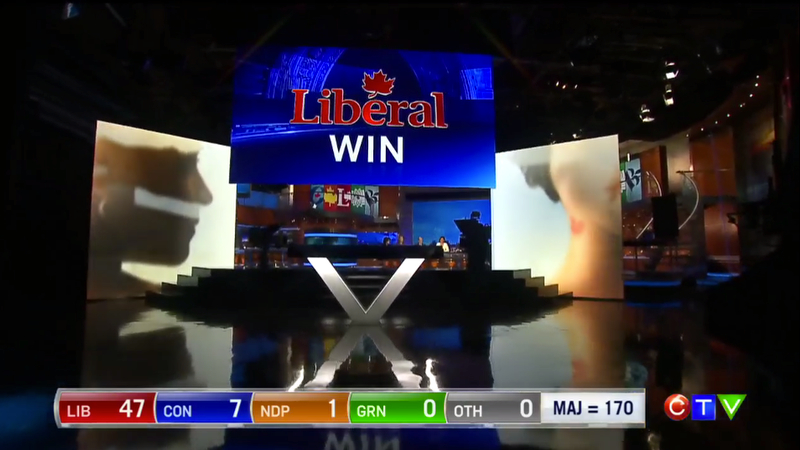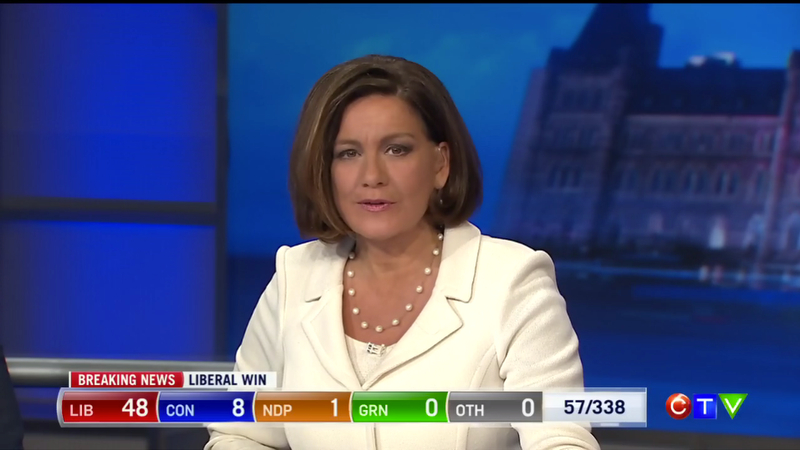 Global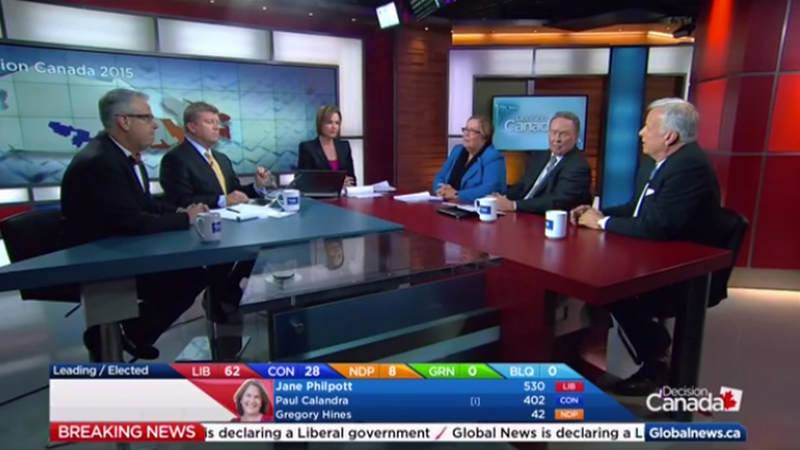 Global utilized the set of "The Morning Show" for its "Decision Canada" coverage.
Along with its main studio, Global used a virtual studio for data and analysis, similar to some U.S. networks.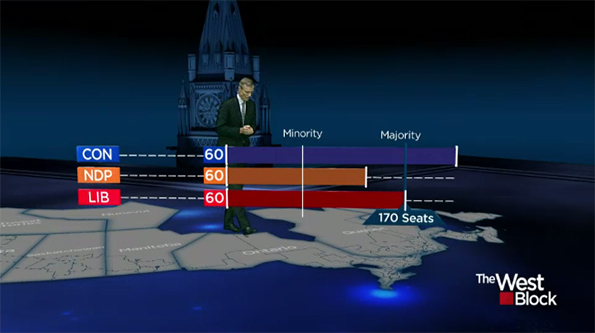 Graphically, Global's look utilized curving bars of color along with superimposed candidates on Parliament Hill.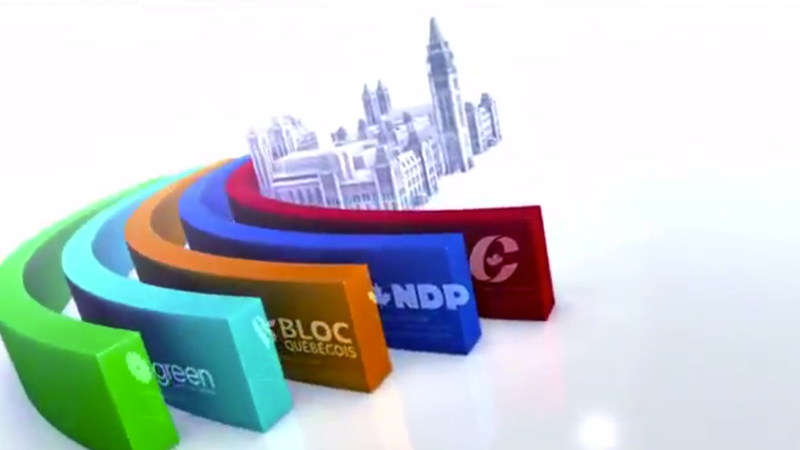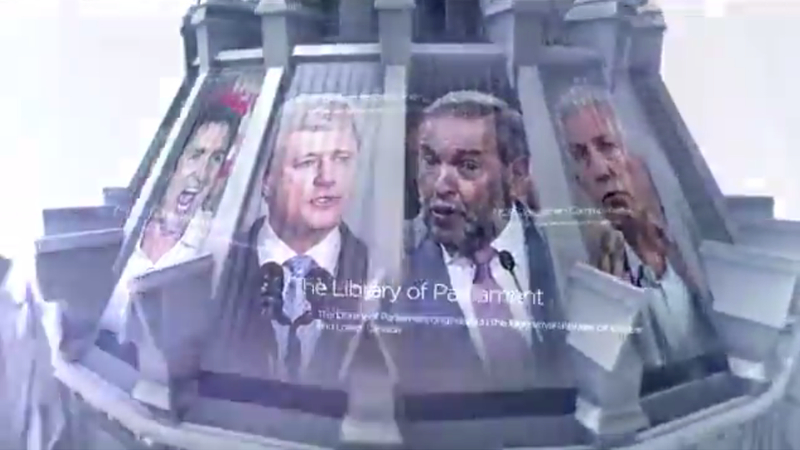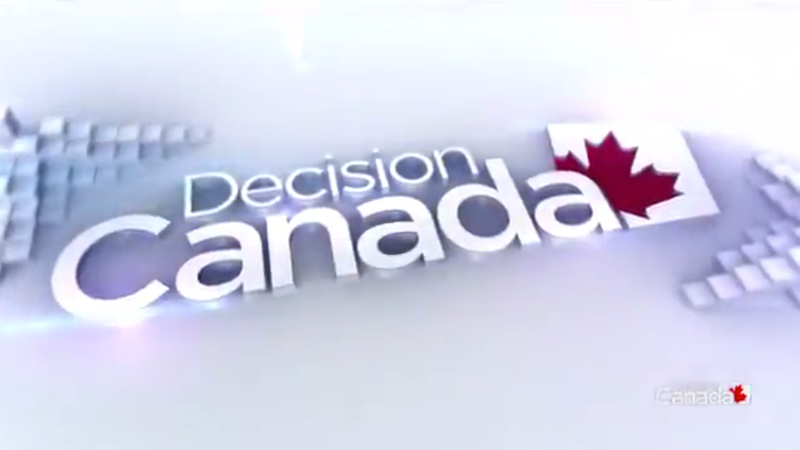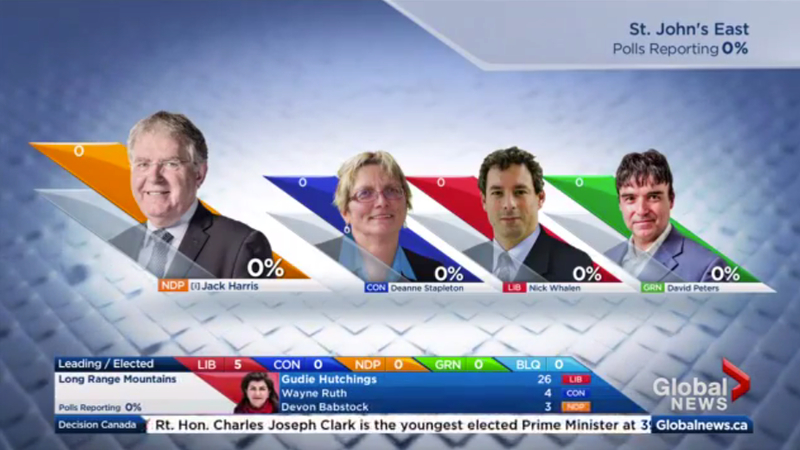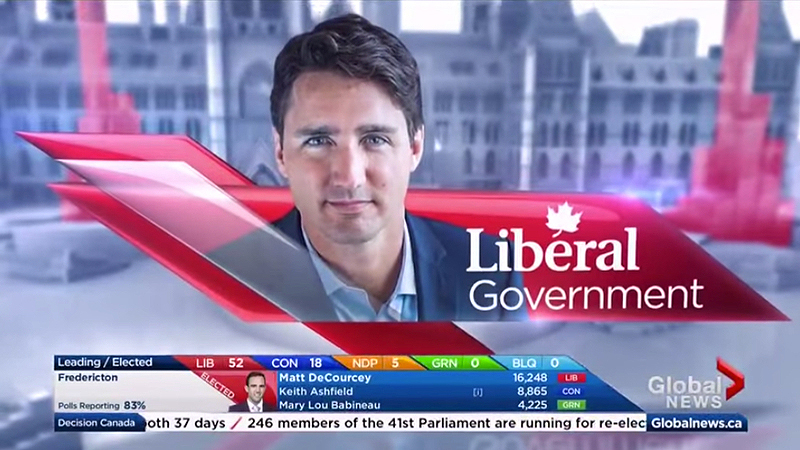 Radio-Canada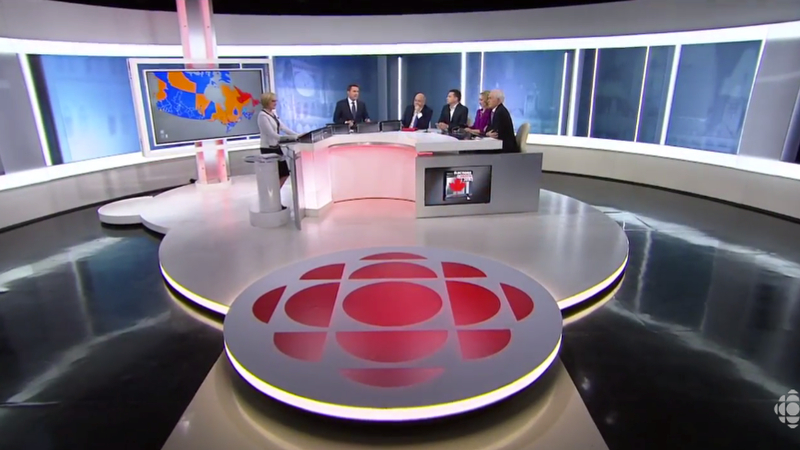 Radio-Canada, the French public broadcaster, used a familiar look for its coverage.
Using the set also used during the candidates debate, Radio-Canada created some consistency in its broadcast.