'Black Screen of Death' takes over Wisconsin set video array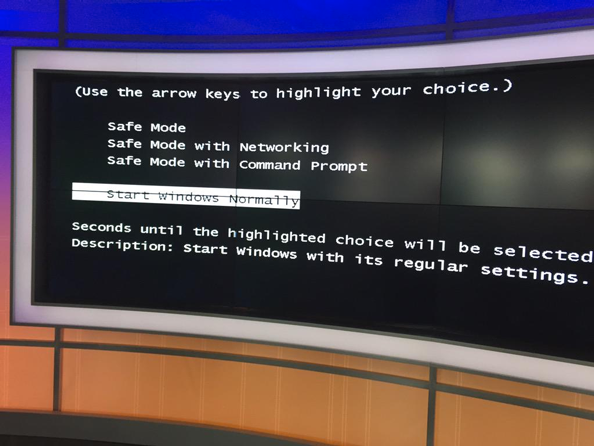 WSAW-TV anchor Sean Caldwell noticed something amiss with one of the video arrays on the station's new set: The Windows safe mode startup screen.
Caldwell snapped a photo of one of the screens Windows users dread the most being fed to the video panels featured on the new set.
Sometimes dubbed the "Black Screen of Death" or "BSOD," the screen typically appears when a computer running the Windows can't successful boot the operating system.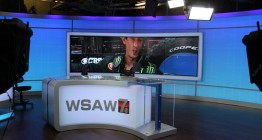 Set Design
WSAW-TV
View a gallery of this project…
The station, the CBS affiliate in the Wausau/Rhinelander, Wisc., market, debuted a new set earlier this week that's stocked with video walls and monitors for feeding branded and topical graphics to and obviously one of the systems running the graphics ran into some issues.
[field name=iframe]