Denver ABC updates brand, set design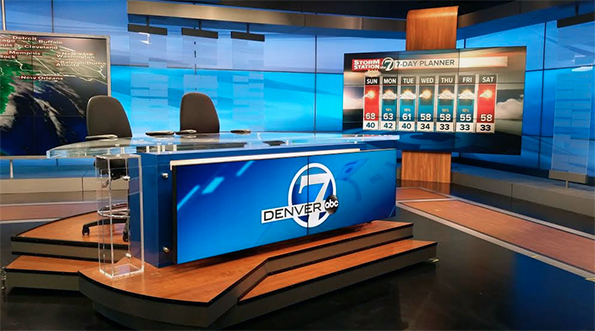 Denver's ABC affiliate, KMGH-TV, has a new name, as branding and set changes debuted last night.
As we first reported earlier this week, the Scripps Media station is now known as "Denver 7," with an updated logo that adds Denver on top of the circle seven.
Originally launched in September 2014, the set was refreshed by Devlin Design Group, who worked with the station on the original project as well.
"We are very excited about the additions to the existing KMGH-TV set, it adds a whole new dimension to the stations production values and storytelling capabilities," said Dan Devlin of Devlin Design Group.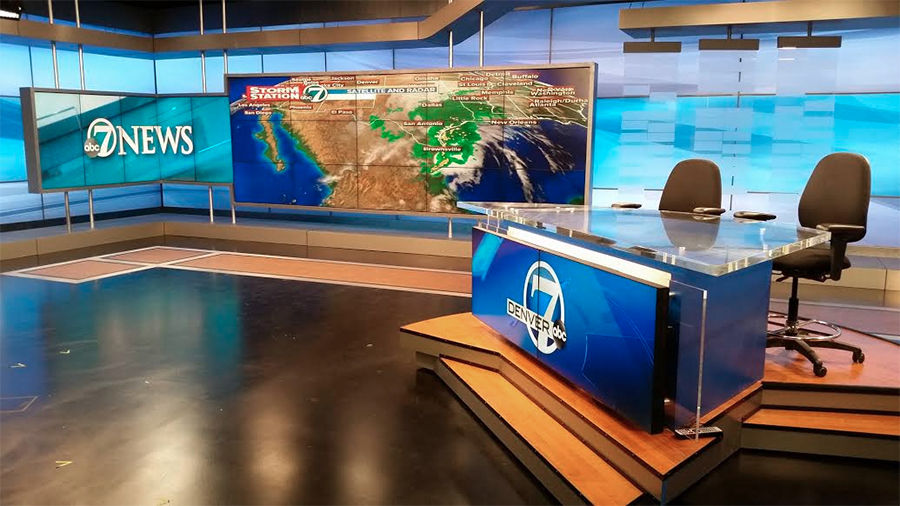 The set updates include an additional 3×3 monitor wall, new hanging plexiglass panels and on-set graphics and a new anchor desk.
"It shows the built-in room for expansion in the original Team DDG design has, in that we could drop in new elements without any major structural changes to the set.  It was great to work with KMGH-TV again, DDG's working relationship dates back about fifteen years as the stations exclusive scenic provider," said Devlin.