'Political Mann' reworks set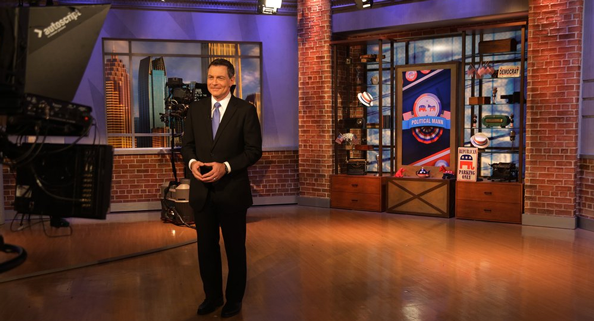 CNN International's "Political Mann" will relaunch from a new set that has a bit of a familiar feel.
The show, which airs Fridays, is using the old HLN studio in Atlanta, which was previously revamped for the few CNN programs that originate from the network's Atlanta headquarters.
The set has been used for weekend editions of "New Day" as well as "CNN Newsroom."
Structurally the set has remained the same — with the addition of politically-themed knick knacks on the on-set shelving the main change.
CNN anchor and correspondent Jonathan Mann hosts the show, hence the spelling of "Mann" in the title.