CBS News debuts new election theme music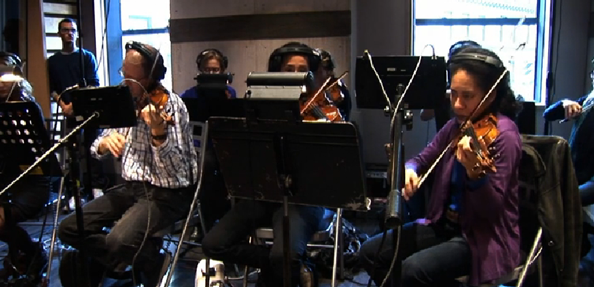 CBS News unveiled the new sound for its election coverage during Saturday's Democratic debate.
The network worked with Man Made Music, who also worked on its Barack Obama inauguration theme, to score a new track for its 2016 election coverage.
The music was recorded by live musicians at the tune of around $3,000 per hour and features subtle hints of the CBS News signature mixed.
T.J. Asprea, the director of the "CBS Evening News" told USA Today the network wanted to create an iconic sound that would be recognized 10 or 15 years in the future.
After the recording sessions, the network worked with Man Made Music to break down the sounds into smaller cuts in a variety of styles and tones that can be used for bumpers, stingers and more during the election coverage.
One challenge of creating the package was that the story it will be used for is still unfolding. The crux of the 2016 election coverage hasn't started yet and the centerpiece — election night — is nearly a year away. This made the new sound a challenge to score since no one knows what, exactly, the stories will be at that point.
CBS has worked with a variety of composed in the past, including the late James Horner, perhaps best known for scoring "Titanic" and "Avatar." Horner composed a new theme for "CBS Evening News" when Katie Couric took over in 2006, but the network reverted back to a remastered version of its 1987 theme in 2011, according to Network News Music.
Horner was also behind the network's custom 2006 election theme, which was modified for 2008 and used until this year.
[field name=iframe]