'Good Morning America' updates set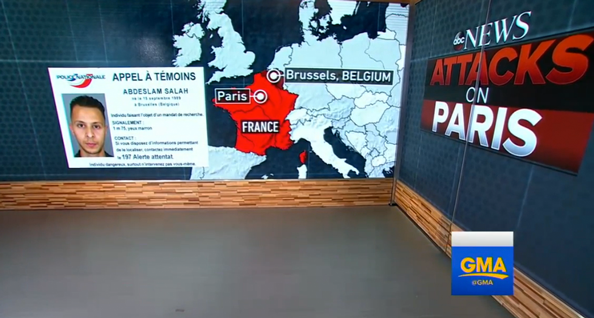 On the heels of a graphics and set overhaul, ABC News' "Good Morning America" rolled out a small update to its set this morning from Seth Easter Design.
The show's multipurpose area, which features vertical video panels, now features wood toned finish along the bottom. The show recently upgraded the technology in this area, eliminating the thick metallic framework that once separated the screens.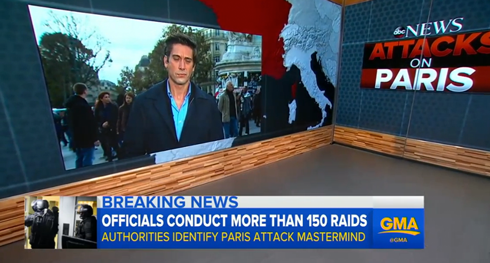 The show used the video walls to introduce its team coverage of the Paris terror attacks, including a live toss to "World News Tonight" anchor David Muir in Paris.
The updated footer now features a mix of thin, horizontal bands of wood tones, which vary greatly ranging from lighter to dark.
"GMA" will have a few more tweaks rolling out, resulting in the finished product around the holiday.