Networks cover Paris attacks with similar color schemes, titles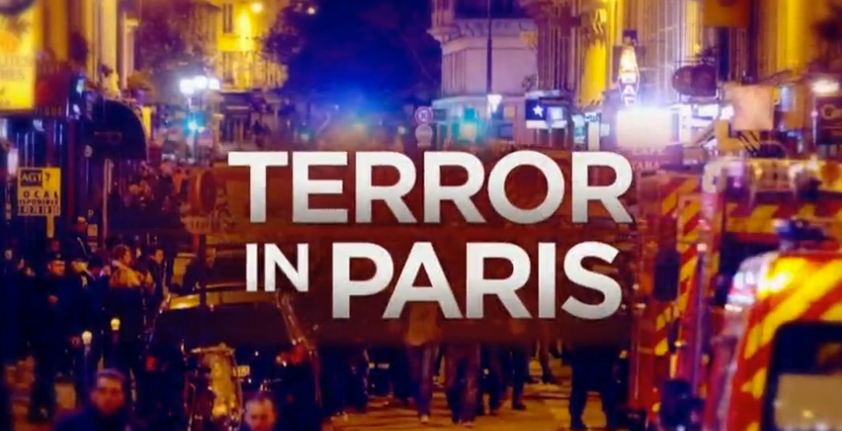 As American broadcast and cable networks rushed to cover the horrific terrorist attacks in Paris, a recurring trend was the use of red along with various combinations of the words "attack," "terror" and "Paris."
ABC News is using "Attacks on Paris" to headline its coverage, and uses red toned graphics across its various shows.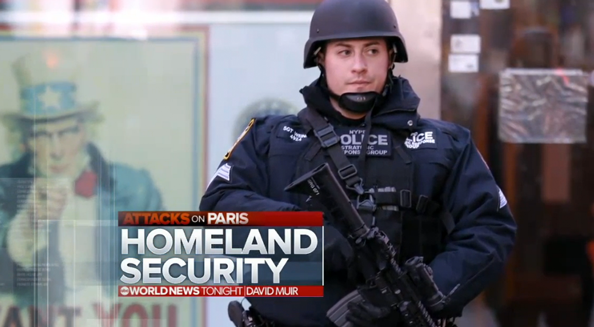 On "World News Tonight," the network combined the banner in a box that also allowed it to display an additional block of text relating to various areas of the story it was featuring, such "Homeland Security" shown here. This strategy leant itself effectively to multifaceted storytelling.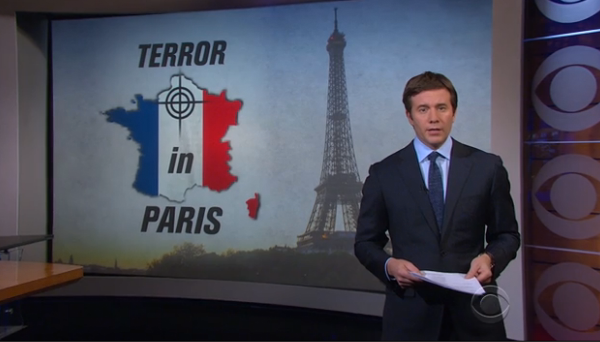 On Sunday's "CBS Evening News," "Terror in Paris" was used along with an outline of France filled in with the country's flag. A crosshairs was placed on the approximate location of Paris, with an Eiffel tower photo being sued in the background.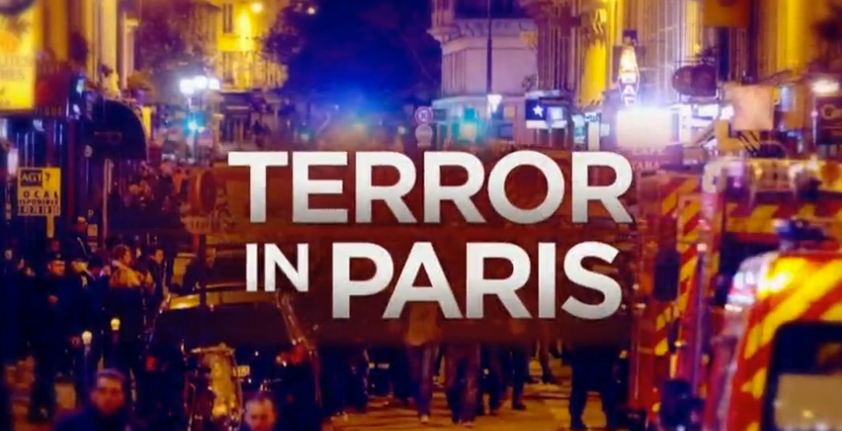 NBC, meanwhile, is also using the "Terror in Paris" banner, with a simple logotype-style treatment overlayed on top of rich photography of the chaos that unfolded during the attacks. Behind the text is a deep red glow.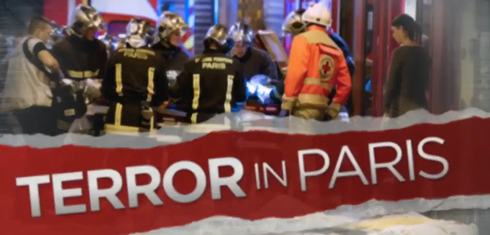 Its sister network, MSNBC, uses the same typography treatment but also adds a "ripped paper" effect in some applications. The paper in these cases is red as well.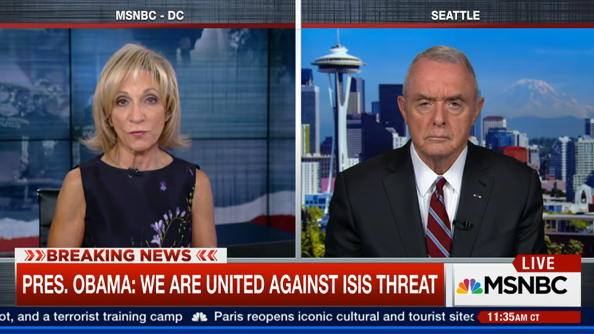 MSNBC is also working in a dark gray, linen-like textural pattern into some of its graphics used during the coverage of the attacks, as well as on the video backgrounds behind anchors. In these cases, red bars of the "torn paper" effect are also visible.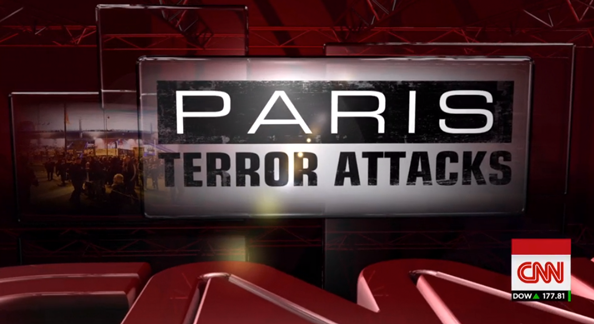 CNN combined all three words that other networks were using into its coverage banner with the "Paris Terror Attacks" moniker.
A logotype with the word "Paris" in a black box is being used. Subtle grunge-style "scratches" and markings are also visible, a graphical look that is repeated in the network's other Paris-related graphics.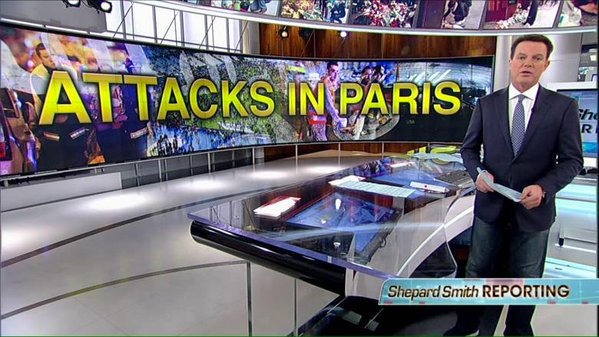 Fox News image via Johnny Dollar.
Over at Fox News, the name "Attacks in Paris" was used in bold gold lettering.