Pittsburgh station retrofits news set for game show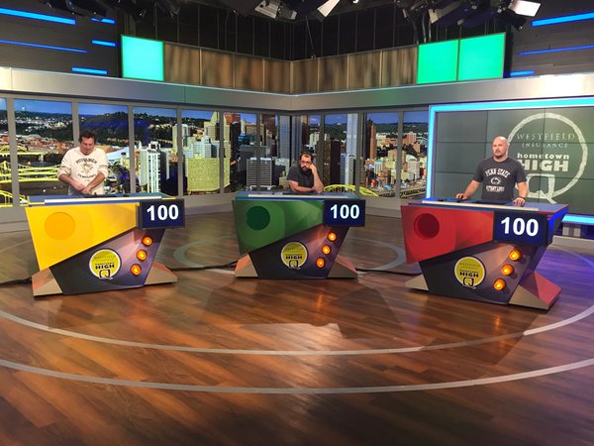 Set design for 500 points: When is a news set not a news set? When it turns into a game show set!
Coming on the heels of its new news set, KDKA-TV, the Pittsburgh CBS O&O, has also begun using the same set for its locally produced "Hometown High Q" quiz show featuring local high school contestants (who we presume are not the people pictured in the photo above).
For the show, KDKA-TV wheels out the anchor desk and replaces it with three colorful lecterns, which were not designed by news set designer Devlin Design Group.
Devlin's overall flexible design featuring multiple video panels allows KDKA-TV to use the studio for a variety of productions, which also includes "Pittsburgh Today Live," its daily lifestyle show.