San Francisco station launches news drone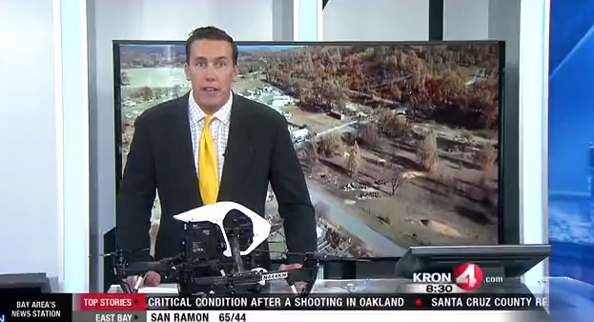 KRON-TV, the MyNetworkTV affiliate in San Francisco has received to go-ahead to use a drone for newsgathering — and wasted no time showing off its new toy.
The news drone, branded as "Quadcopter 4," was first used to show off aerial shots of the local town of Middletown, which was devastated by wildfires two months ago.
The station introduced its new tool by having Quadcopter 4 on set in front of a reporter with the video footage playing on the large screen behind him.
The name "Quadcopter" conveniently has a double meaning — it can refer to the number of rotors on the device, as well as being a subtle nod to the station's own branding as "KRON 4."
Watch the full report here:
[field name=iframe]