Nexstar Texas station moves to new home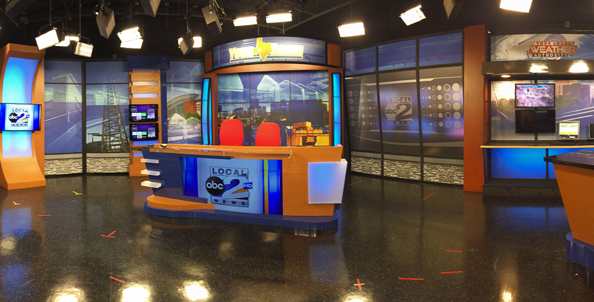 Nexstar's KMID-TV in Midland, Texas, has opened the doors to its new building, which includes a new set.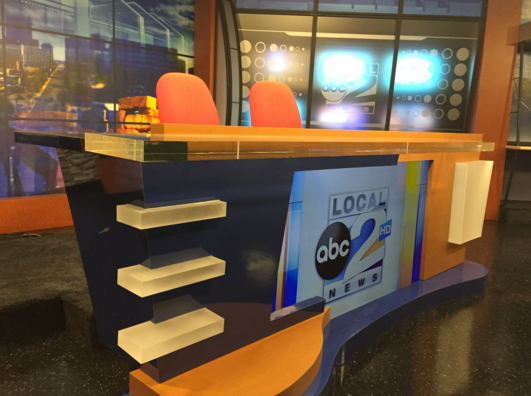 The new set wraps nearly 360 degrees around the studio (with a gap only for the chroma key wall) and includes an anchor desk with printed background and a frost fronted monitor wall on one side and an additional printed graphic and column with small monitors on the other.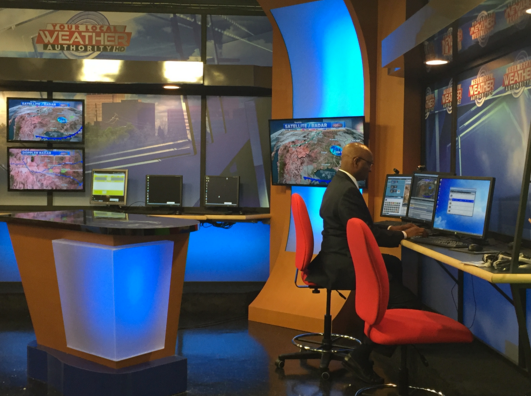 Faux stone and light wood tones are used throughout the set, along with internally lit columns in both outward-arching narrow columns and concave, wide sections of wall fronted with larger monitors.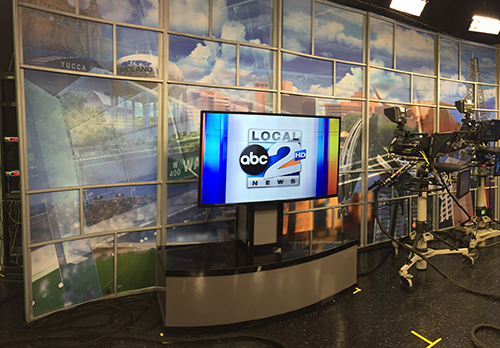 A working weather center includes a presentation pod, while a large grid-like wall of printed graphics serves as the background behind a large video screen.