RTL II News updates look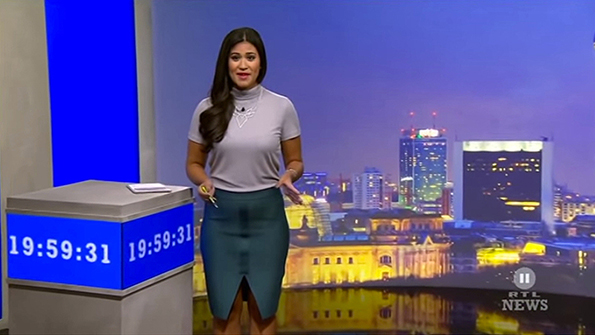 RTL II, a German station, recently updated its newscasts broadcast design with an interesting mix of text.
Broadcasting from Berlin, RTL II aims to reach a younger audience, which may explain some of the choices in the design style.
Using shades of grey and a bright blue, the package mixes moving text that forms various elements, such as a map of the world. Throughout the look, a concrete texture is used, with the text elements reoccurring in teases.