Watch the CNN GOP Debate set take shape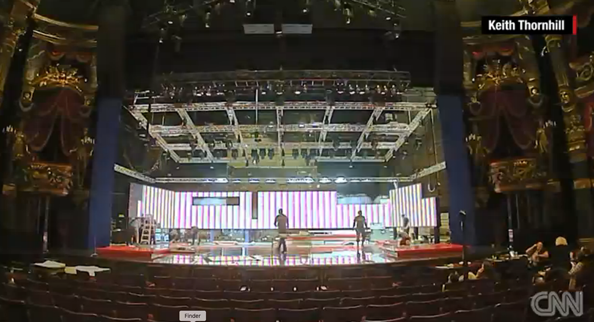 CNN has released a timelapse clip of the set for tonight's GOP debate being assembled at the Venetian Resort Hotel and Casino in Las Vegas, Nev.
The set is the same one the network used back in October for its Democratic debate.
The clip gives a great sense of just how much is involved in setting up a debate set.