ABC News updates election logo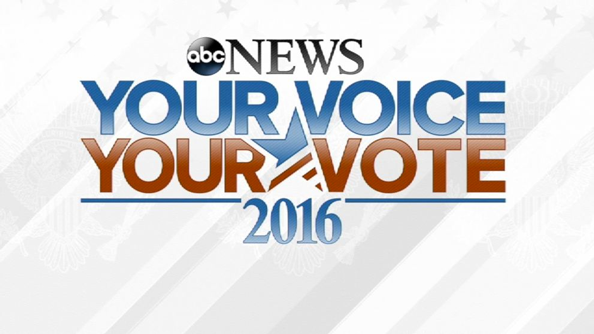 ABC News has updated its "Your Voice, Your Vote" election logo to better match the design of the graphics for "Good Morning America" and "World News Tonight."
The logo debuted during Saturday's Democratic Debate and features the slogan stacked and rendered in blue and red with a gradient added.
A star is awkwardly jammed in between the "Your" and "Vote" on the second line, which creates the odd effect of both "Your"s being glaringly different sizes. On the other hand, the slanted left line of the "V"s in "Voice" and "Vote" are aligned in a way that creates a single slanted imaginary line.
Under these lines is a serif "2016," which, inexplicity, doesn't use the recognizable "ABC News" logotype font.
The typeface, which appears to be Proxima Nova, matches the one used on "World News Tonight" as well as the recent "Good Morning America" overhaul, making the logo more cohesive across all ABC News programming.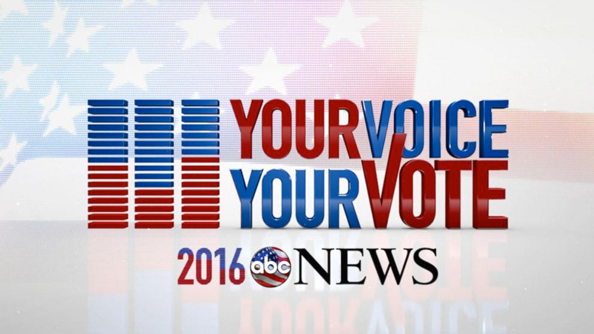 The new logo replaces the previous logo that features a condensed typeface set alongside three columns of horizontal bands designed to represent bar charts. Another prominent feature of the old look was a pronounced and extended angled portion on the right side of the "V" in "Vote" to make the it resemble, rather poorly, a checkmark.
The old logo also suffered from being rather busy, especially with the multiple horizontal bands in the bar chart element, which also tended to overshadow the text.