Portland NBC prepares for new set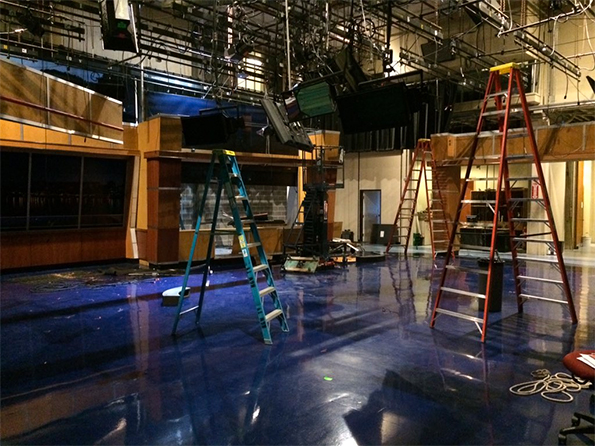 KGW-TV, the Tegna station in Portland, moved to a temporary set over the weekend.
Anchor Ashley Korslien tweeted about the change, noting the temporary setup is located in the newsroom and the change will last about a month (leading up till February sweeps).
KGW-TV previously rolled out updates to its set in 2014, including a new video wall and LED lighting system.