Tegna partners with social media tool CrowdTangle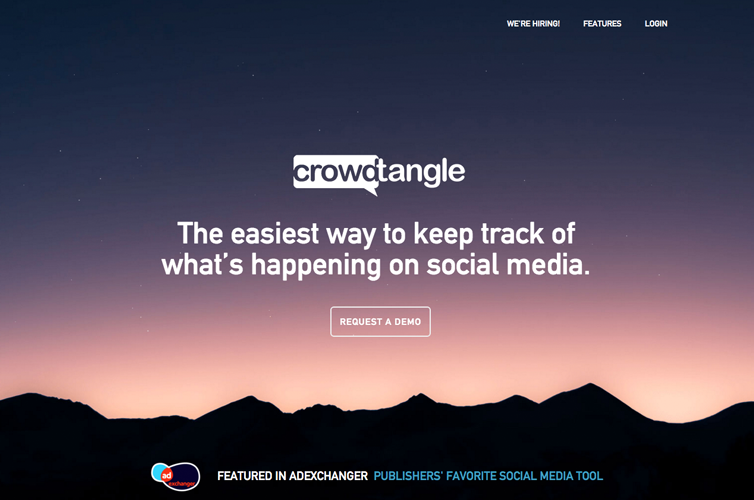 Tegna Media has partnered with social analytics company CrowdTangle for social media monitoring, measurement and engagement.
CrowdTangle's personalized real-time media tracking and discovery platform will help Tegna monitor what is happening across social media. Tegna's local Stations will be able to use CrowdTangle to help track local and national breaking news and major events as well as help journalists tell stories and impact viewers. Tegna Media has been using CrowdTangle in several markets since August.
CrowdTangle offers a suite of social media tools that include the ability to track multiple accounts simultaneously, analyze trending topics and content, track keywords and see where key social media traffic is coming from. The system also includes tools to download historical data of social media posts and compare social media accounts.
"Tegna Media is pleased to expand its relationship with CrowdTangle, a leading edge digital company whose real-time social analytics tools will empower our local journalists to better discover and track trending social content," said Frank Mungeam, vice president, digital content, Tegna, in a statement. "CrowdTangle is a natural partner for Tegna Media as it continues to explore innovative ways to use new digital tools to create engaging content that serves our local audiences."
"CrowdTangle will help our local news organizations take advantage of social media to discover, design and deliver news to our audience anywhere, anytime across platforms," said Sean Wechter, senior vice president, digital technology and product development, Tegna Media, in the release.
Brandon Silverman, CEO and co-founder of CrowdTangle is also quoted in the statement as saying, "Tegna is one of the most successful and innovative companies in the country when it comes to using social media to deliver news, especially at the local level. They've been great to work with and we couldn't be more excited about this partnership."