Myrtle Beach CBS launches new set from Devlin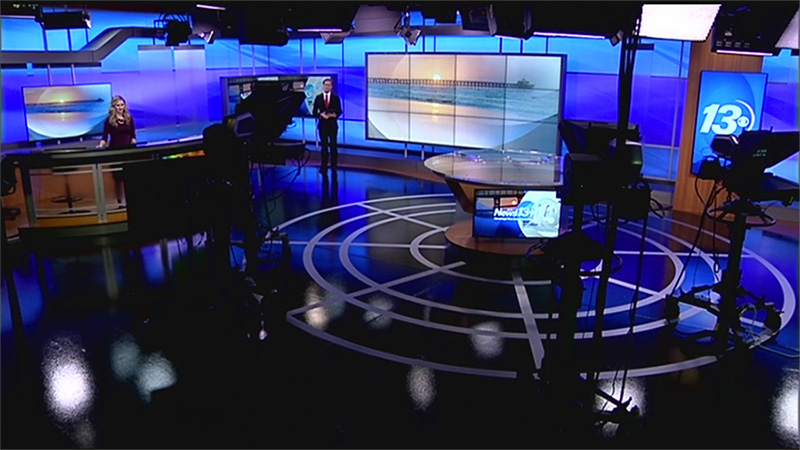 Media General's WBTW-TV, serving Myrtle Beach, went live with its new set from Devlin Design Group over the weekend.
"News13 Saturday morning was the beginning of a new era for the WBTW-TV team," said the station in a story about the project.
The set features sleek lines with a blue color scheme and some wood accents. Floating plexiglass panels help breakup the sets sections, which include a working weather center, anchor area, monitor wall and stand up area.
"The News13 team appreciates your patience as we made the transition to the state-of-the-art set, and we hope you enjoy watching as much as we enjoy utilizing our new tools to better serve our communities."
Technologically, the set features a 4×3 monitor wall and a 2×1 corner monitor setup, both of which can be used as backgrounds from the anchor desk.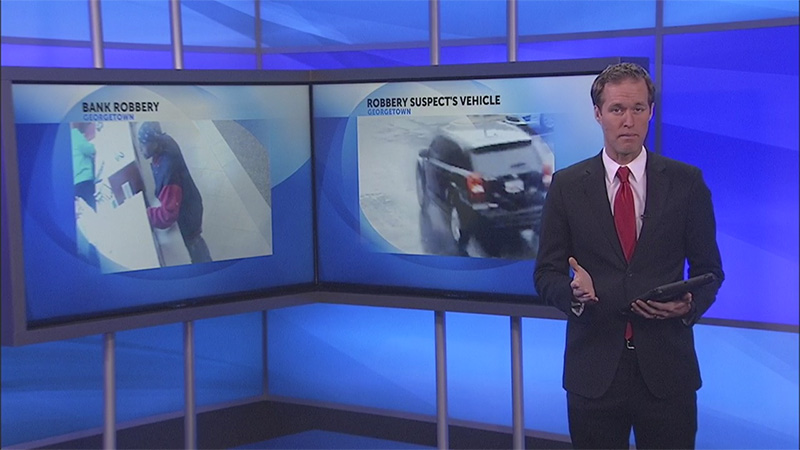 The sets back walls include color changing RGB LEDs with a wavy graphic pattern.
Floor graphics emanate from the sets standing anchor desk, which includes a monitor.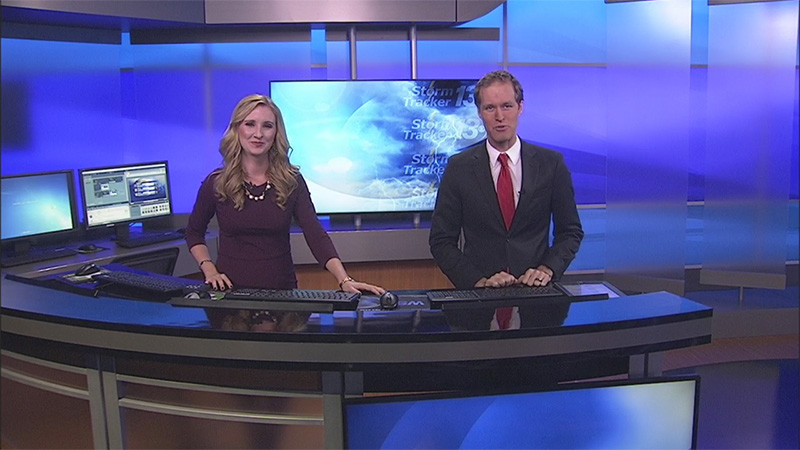 On the far left, the set has a working weather center.