Toledo ABC launches new set design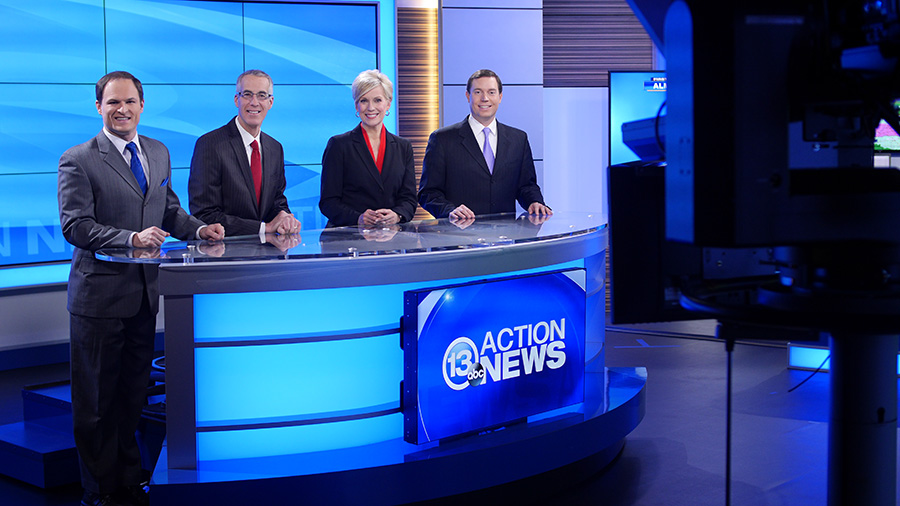 Gray Television's WTVG-TV, serving Toledo, launched a new set on Tuesday.
The design, which closely matches sister-station WJRT-TV in Flint, is stocked with more than 30 monitors. New lighting and flooring was also installed with the upgrade.
The station notes the anchor desk reflects the "proud tradition of glass production and creativity that makes Toledo unique."
"Our experienced team will be able to showcase content in many new ways," said Brian Trauring, news director of ABC 13. "This is unmatched in the Toledo market and we want to thank everyone for their patience while construction was taking place. We're just thrilled with the results."
The set was designed by FX Design Group.