Flint ABC debuts new set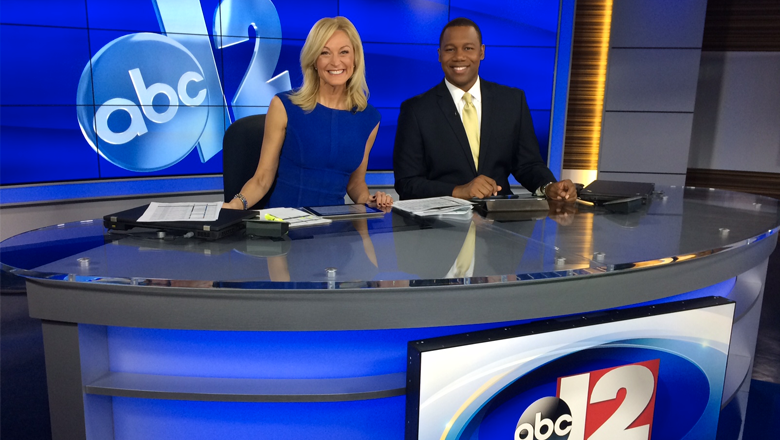 WJRT-TV, Gray Television's ABC affiliate in Flint, Mich., has debuted a new set from FX Design Group.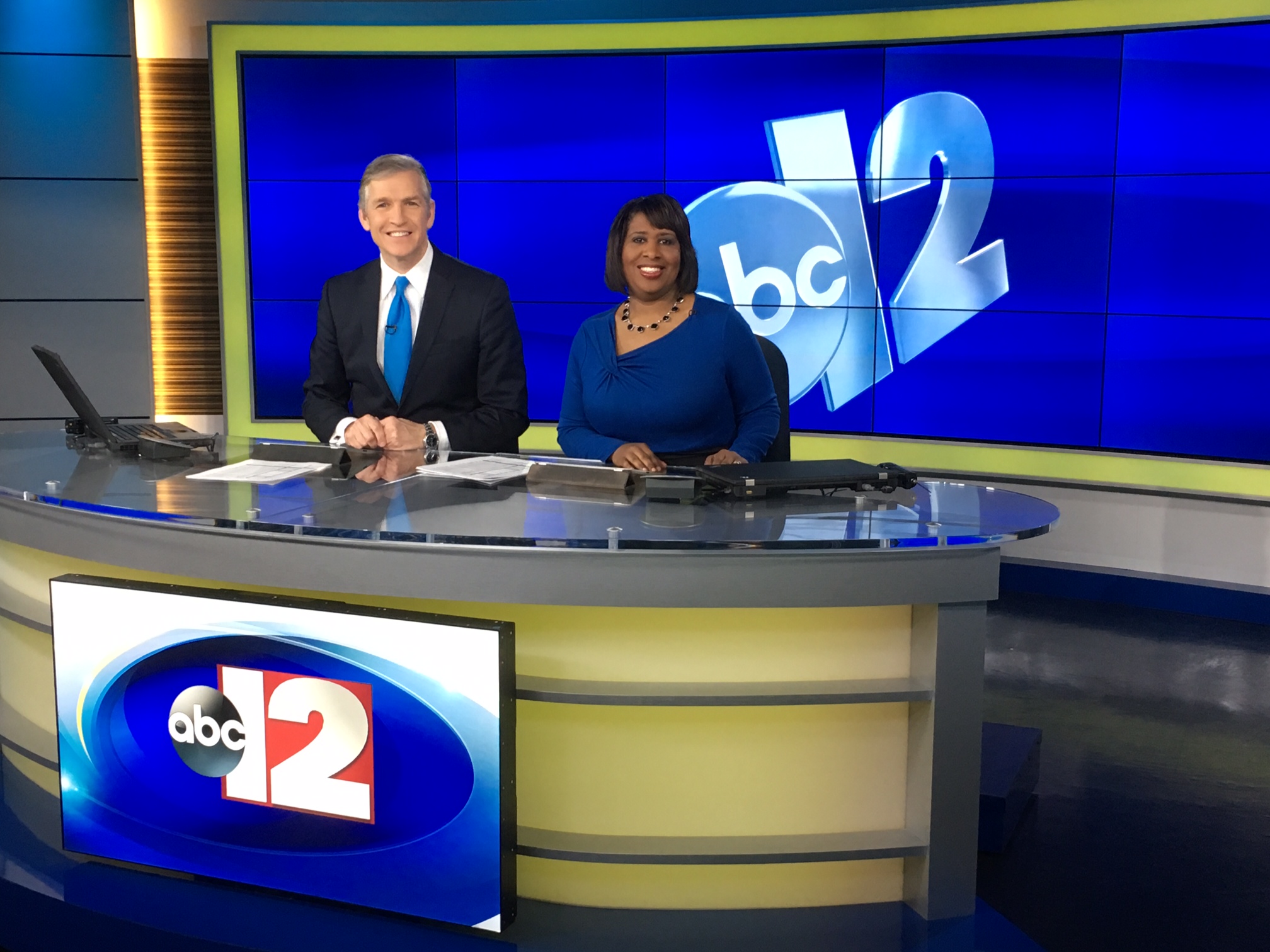 The new set is anchored by a color changing anchor desk with horizontal metal banding positioned in front of a large video array. An addition low profile bezel-less monitor is mounted on the front.
The monitor wall, meanwhile, is framed by a thick color changing band and flanked by walls featuring a metallic silver and heavily striped wood tone.
Off to one side of the set is a full working weather center, equipped with a full array of wall-mounted monitors. An additional monitor, mounted in front of a wide curved, internally lit column, serves as an OTS element at the presentation location.
The presentation desk is also internally lit with color changing technology and features a strip of weather banding running across the front.
Behind this area is a rather barren area that appears to have been designed for multiple workstations, but for some reason the station opted to only include one computer monitor, which is oddly positioned right behind the presentation position instead of in the empty space to the right.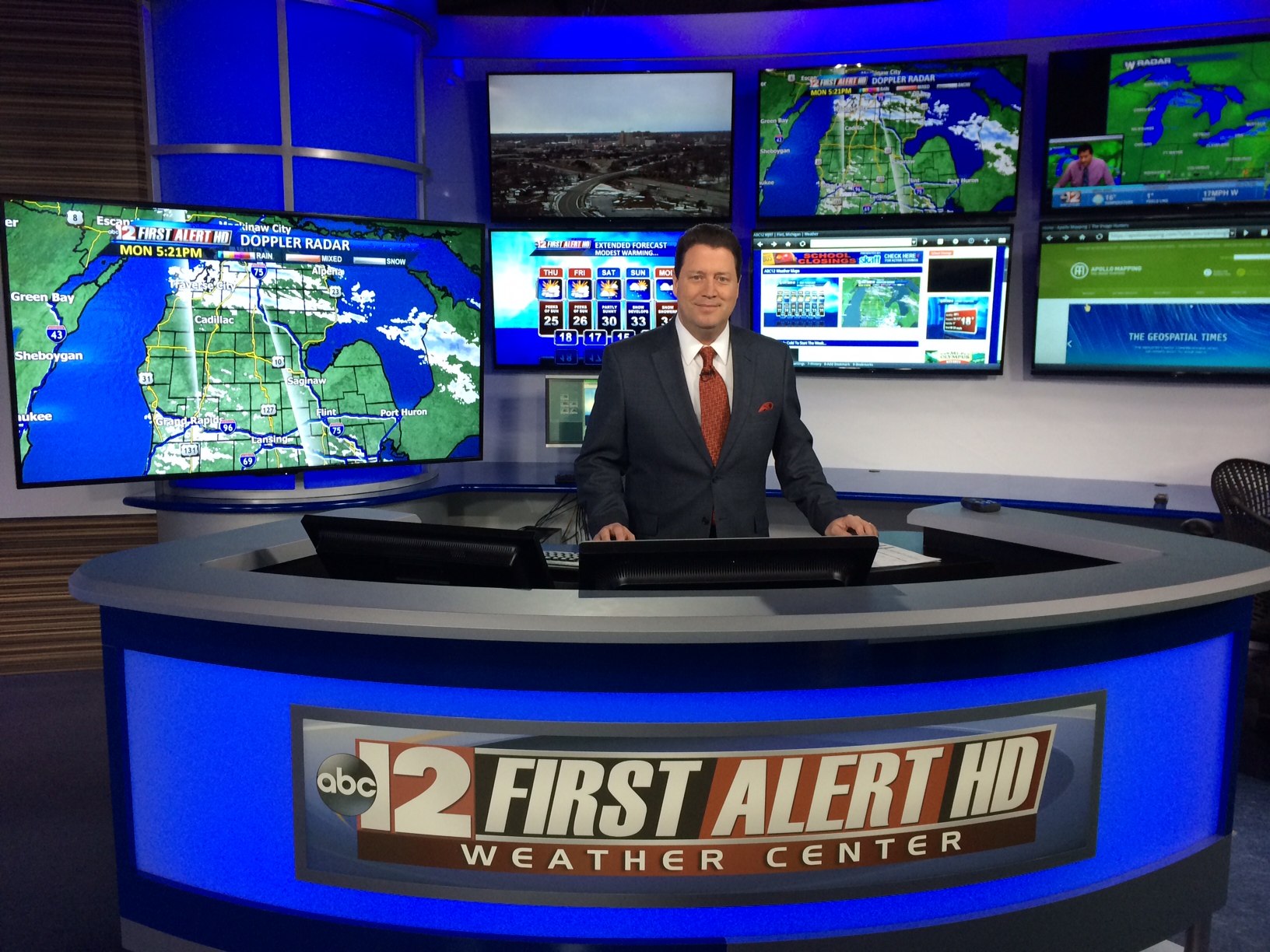 Overall, the set is a simple yet clean look that will likely serve this smaller market station well.